Economic transition (sustainable supply-chains,circular economy, employment)
Education - Awareness-raising
Sustainable housing - Building
Environmental Protection and Management Program (EPMP) of COUD, Centre of University Student Welfare of Dakar
Environmental issues are major challenges for the planet. They must be the struggle of everyone, especially future leaders. It is in this sense that the director of the COUD has set up an environmental department to enhance the environmental aspect within the campus.

An initiative of Centre des Oeuvres Universitaires de Dakar (COUD)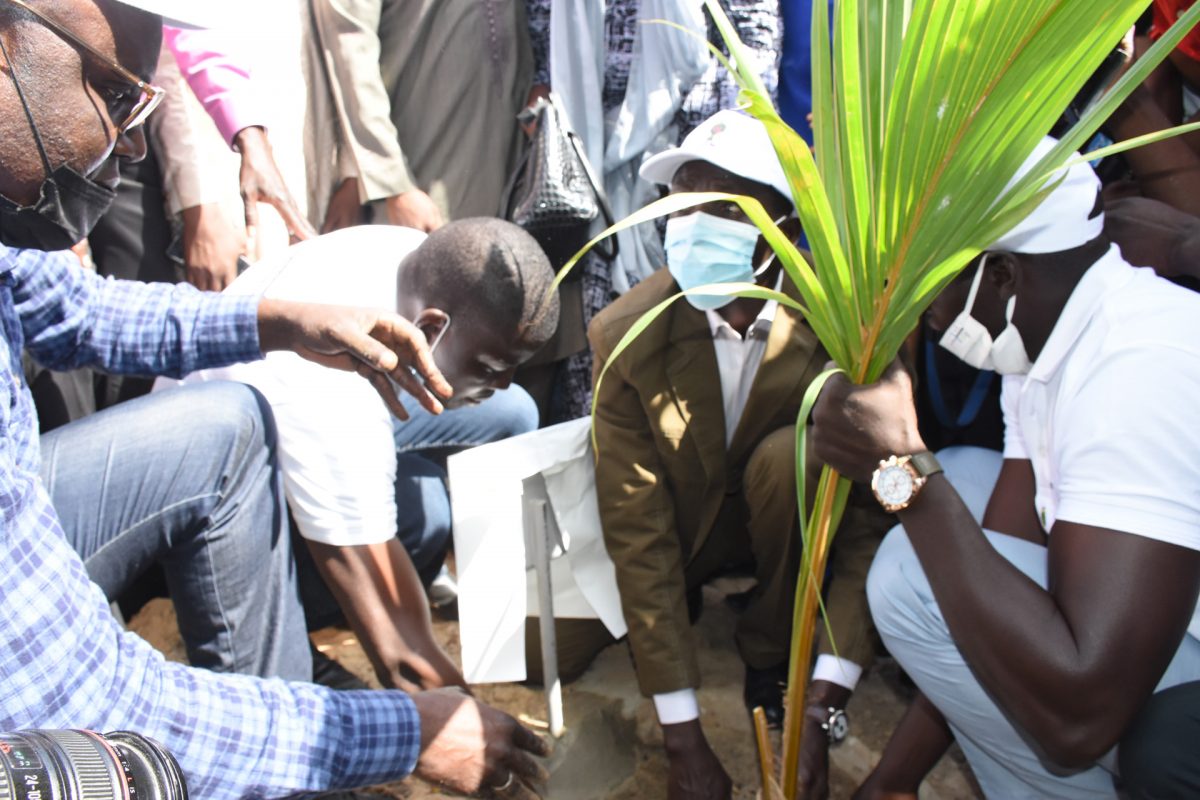 Overview of the project
The various activities of the COUD represent major sources of natural resource extraction, and waste disposal into the environment, thus have a considerably negative environmental impact.
Environmental issues are therefore vast:
Consumption of raw materials, energy, water, natural resources
Solid and liquid waste disposal into the environment
Use of space
Compliance with environmental laws and regulations
Through the EPMP, COUD wishes to minimize its environmental impact, and allow its agents, students and partners to take their share of responsibility in the implementation of the agenda of solutions for a healthier environment and sustainable development.
On the other hand, now is the time to seize the opportunity to put in place actions in favour of the environment, which will also instantly reduce the costs of their impacts on the charges that weigh on the COUD.
The program aims to improve the environmental approach of the COUD, in the long term. It is a matter of putting in place an integrated "sustainable development" approach, that is taken into account by everyone, at all levels.
OS1: Raise awareness among departments, employees, students, and partners about daily actions that help preserve the environment
OS2: Promote eco-responsible actions by all agents, partners, and the student community
OS3: Reduce the COUD's energy impact
OS4: Pursue environmental actions to vegetalise the campus / increase green spaces, and promote the student environment
OS5: Support projects aimed at making COUD an exemplary environmental management facility
OS6: Develop and disseminate best practices in environmental protection and management
Obtain COUD's ISO 14001 Certification
Expected results:
R1: All the actors take into account the preservation of the environment in their daily life
R2: Eco-responsible actions are widely applied by the student community (70% of students)
R3: Reduce the COUD's energy consumption by 20% over 4 years
R4: The student living environment incorporates environmental features
R5: All new projects and programs at COUD include low-carbon and climate change resiliency
R6: Best practices are developed and disseminated
This program is funded by COUD for the moment - Looking for a financial partner
About
the
organisation

Centre des Oeuvres Universitaires de Dakar (COUD)
The Centre des Œuvres Universitaires de Dakar (COUD) is a public establishment of an administrative nature: since its creation by law 66-23 of February 1, 1966, it has been committed to ensuring security, accommodation, catering, social and medical care, and the development of sports and cultural activities for students. Present in four (4) regions of Senegal, it is also in charge of the social campuses of the University of Sine Saloum spread over 3 sites: Fatick, Kaolack, Kaffrine and Diamniadio.
The COUD ensures the following missions:
Promote the improvement of the living and working conditions of the students of the establishments under the Cheikh Anta Diop University of Dakar (UCAD)
Carry out studies on students' needs continuously to generate the creation of adequate, and appropriate services in order to meet those needs
Oversee the management of all university campus student services
Oversee the management of credits allocated to university solidarity activities/student welfare, allowances allocated to students, other various allowances, and related charges
Organize the welcoming and orientation of students, as well as their social, cultural and sports activities
Support the initiatives and the action of the organizations that share and supplement the same goal
Other partners / supporters
Ongoing