Benin
Biodiversity - Forest - Land uses
Economic transition (sustainable supply-chains,circular economy, employment)
Education - Awareness-raising
Organic Wast Recycling to Increase the Income of Women's Cassava Processing groups in Ze (South Benin)
The project carried out by the NGO Afrique Espérance aims to increase the income of women in the town of ZE (in southern Benin) through the production of energy using organic waste, particularly cassava. This activity also helps to preserve the soil, forests and climate.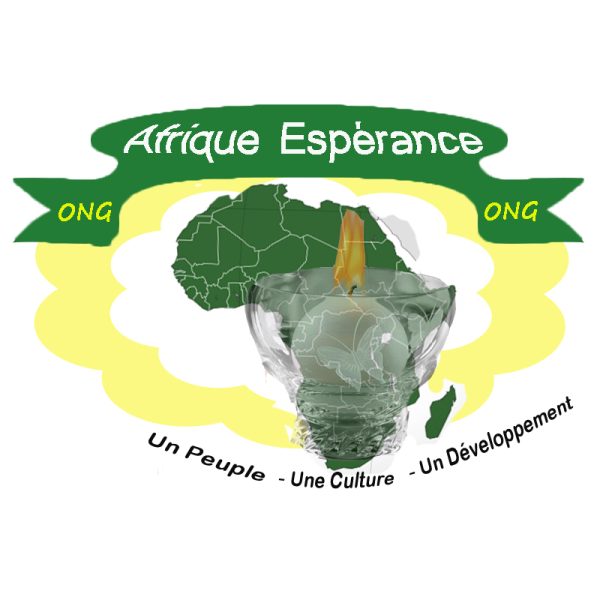 An initiative of NGO AFRIQUE ESPERANCE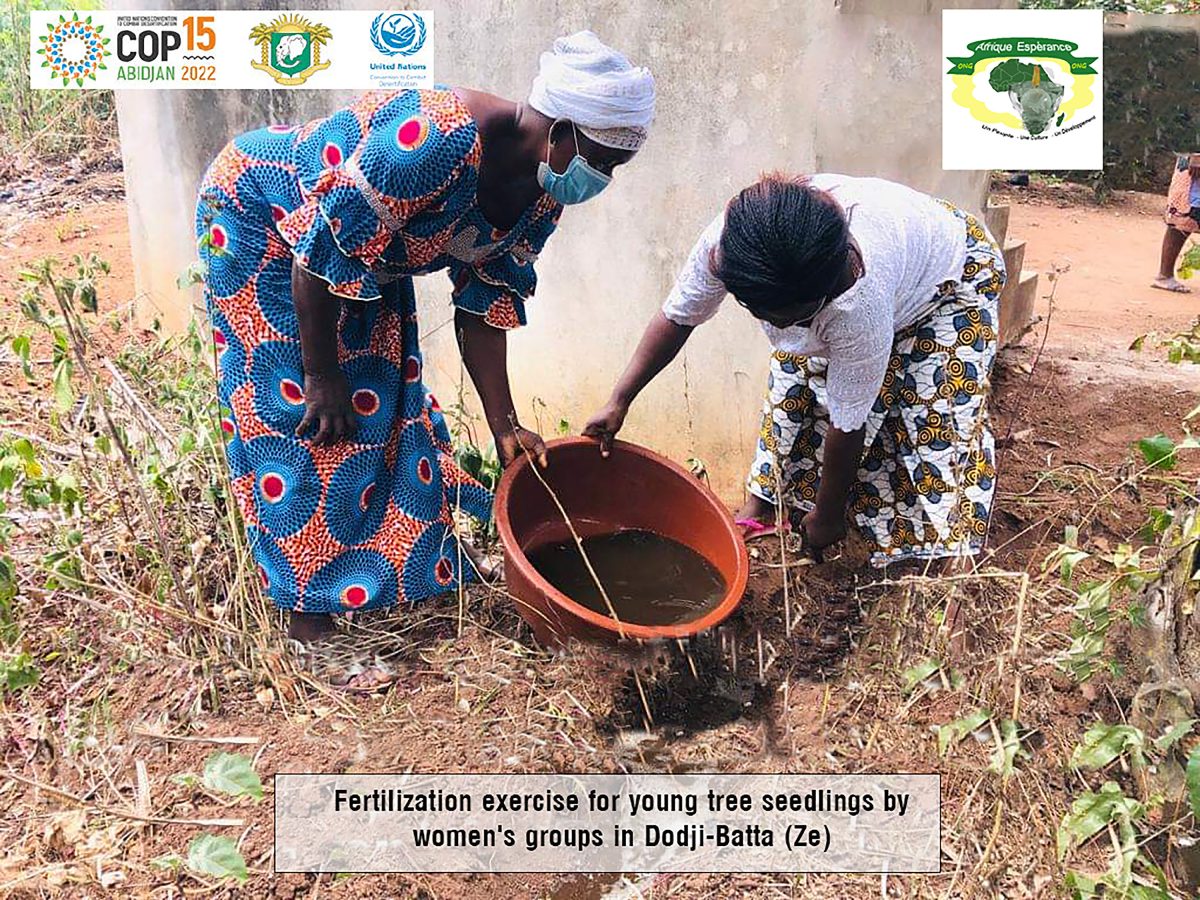 Overview of the project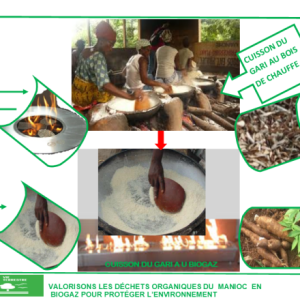 The recycling of organic waste from cassava processing into biogas and digestate by installing a biodigester is a promising alternative to produce energy by protecting the forests.
The project has contributed to the fight against deforestation and climate change, as 1 m3 of biogas burned in a 50-60% efficient stove is equivalent to a gain of 5.5 kg of firewood (IEPF, 2012).
Furthermore, the regeneration of soil fertility depleted by the use of chemical fertiliser will be facilitated by the use of digestate as bio-fertiliser. As an example, a study showed an improvement in tomato production yield from 27.7 tons with chemical fertilizer to 38.87 tons with digestate (Climate and Development Network, 2014).
Organic waste recylcing from cassava processing into biogas and digestate by installing a biodigester at women's processing groups.
0.44 ha of land reforested through the planting of 1,100 trees, including 1,040 Eucalyptus plants and 60 Acacia plants.
62 women gari producers representing 20 women's groups were trained in the use of the technology for transforming organic cassava waste into biogas, i.e. a participation rate of 103%.
100% of the beneficiaries are satisfied with the project, particularly with the quality of the training received, the use of the system, and the effective strategies put in place by the NGO Afrique Espérance
1 pilot biogas production unit with a capacity of 20 connected to 2 gas stoves and equipped with a 12 m3 organic fertiliser (digestate) recovery basin designed and operational on the Ayiminazé group site (Gari and palm oil production cooperative)
Reduction of the group's firewood consumption by 43%.
Cassava producers adopted biogas production residues as fertiliser.
Women's income increased by 5.6%.
-Contribution of the Institut Francophone for Sustainable Development + 75%.
-NGO Afrique Esperance 20%.
-The beneficiaries 5%.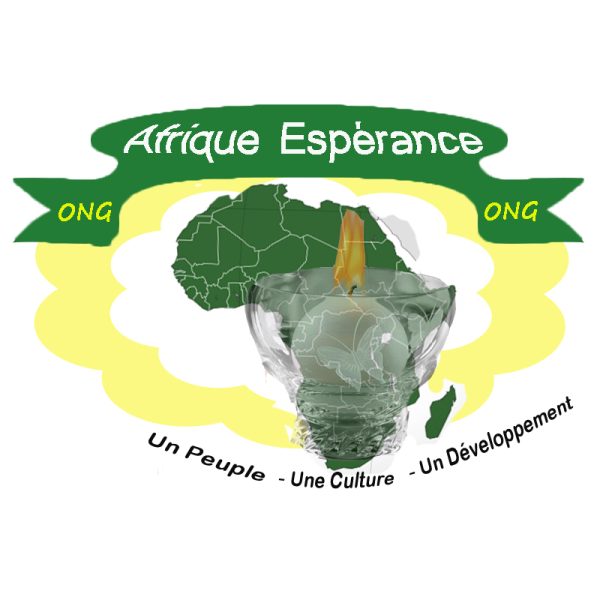 NGO AFRIQUE ESPERANCE
Climate mitigation and adaptation.
Preservation of the ecosystem and mangroves (protected areas).
Combating desertification and promoting reforestation
Lobbying for climate de-escalation with a view to achieving a global warming index below 2°C.
Disseminating and raising awareness of the Sustainable Development Goals to young people in pre-schools and schools.
Promote at national level the goals of the UNFCCC and UNCCD as an observer NGO in 2020
A
project
in
collaboration
/div>
Other partners / supporters
-SOCIETE BIOGAZ BENIN
– BENEFICIAIRES
-ONG AFRIQUE ESPERANCE