Biodiversity - Forest - Land uses
Integrity in climate and forestry governance
Towards better integrity, transparency and accountability in REDD+ and the forestry sector in Central Africa.

An initiative of Transparency International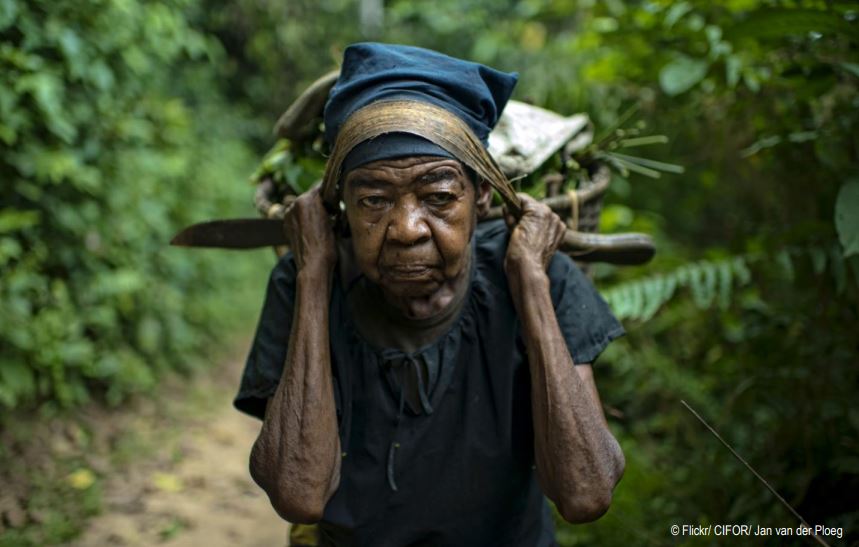 Source: Flickr/ CIFOR/ Jan van der Ploeg
Overview of the project
Context
REDD+ aims to reduce emissions from deforestation and forest degradation. To date, it is estimated that deforestation and forest degradation are responsible for around 15% of global CO2 emissions.
Corruption is almost always a significant factor in the illegal exploitation of forest areas and thus threatens initiatives such as REDD+.  Corruption in the forestry sector is evident at every stage of the supply chain and drives the emergence of unlawful practices, such as illegal exploitation of protected forest areas. The complicity of numerous public officials (including the forestry authorities, police and customs officers) is essential in allowing illegal activities to take place and continue without sanction.
Increased civil-society participation is essential to improve forestry governance systems and check that they are being implemented.
Mission
This project involves actions in Cameroon, in DRC, and in Republic of Congo, in order to respond to this threat and to improve governance of the REDD+ initiative.
The project stimulate citizens' demand for transparent, accountable and uncorrupted REDD+ governance, as well as their involvement in policy development and in the surveillance of REDD+ activities. It is also important for victims and witnesses of corruption in REDD+ to be able to file their complaints. Lastly, it is essential to strenghten anti-corruption policies, as well as the practices of  public institutions and private actors when exercising REDD+ activities, on a national, regional and global scale.
Towards better integrity, transparency and accountability in REDD+ and the forestry sector in Central Africa.
In order to improve anti-corruption policies and practices in the REDD+ and the forestry sector in Central Africa, the project aims at the following results:
Citizens and stakeholders are better able to participate in REDD+ development, implementation and surveillance.
Victims and witnesses of corruption in the forestry sector find support and solutions to corruption issues through a complaints mechanism.
Stakeholder engage reforms to prevent corruption and ensure transparency, accountability and integrity in the forestry sector.
Challenges for REDD+ in Cameroun and Madagascar
About
the
organisation

Transparency International
Transparency International is a global movement sharing one vision: a world in which government, business, civil society and the daily lives of people are free of corruption.
With more than 100 national chapters worldwide and an international secretariat in Berlin, we work with partners in government, business and civil society to put effective measures in place to tackle corruption.
A
project
in
collaboration
Other partners / supporters
LICOCO in Democratic Republic of Congo
RPDH in Republic of Congo
We also have similar projects in the following countries: Kenya, Rwanda, Costa Rica, Mexico, Peru, Bangladesh, Maldives, Nepal, South Korea.