Economic transition (sustainable supply-chains,circular economy, employment)
WEEECAM
Reusing Waste Electrical and Electronic Equipment (WEEE) in Cameroon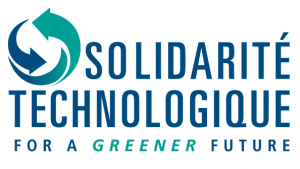 An initiative of Solidarité Technologique (Technological solidarity)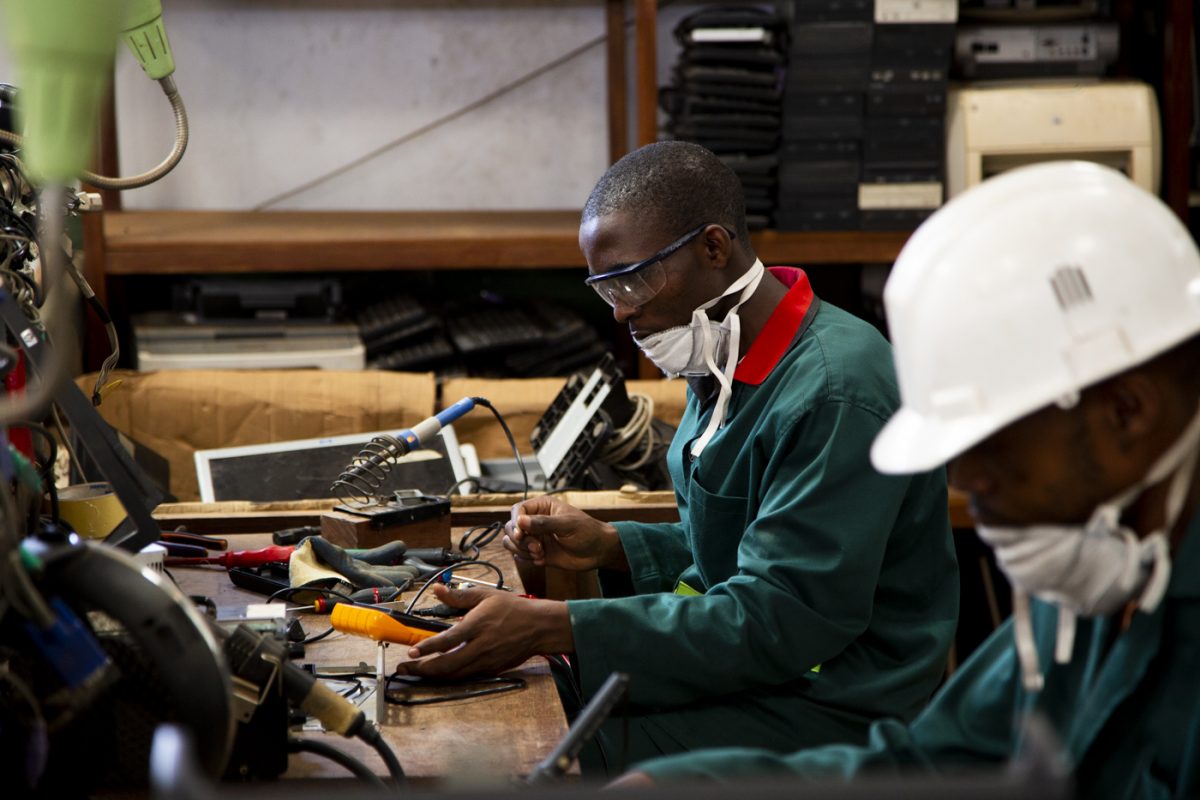 Overview of the project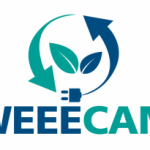 Main issue 
The Waste Electrical and Electronic Equipment (WEEE) raises two problems: a rapid growth (more than 4% per year) and an important impact on the environment and health due to the presence of heavy metals (lead, mercury), of greenhouse gases (HCFC, HCF…). For this reason, they are considered as particularly dangerous waste and are under the framework of several international conventions.
Mission
The purpose of the WEEECAM project is to demonstrate the feasibility of sustainable recovery of  WEEE in the context of developing countries. For this reason, the mission is to implement a reproductible pilot project for the collection and treatment of WEEE in Cameroon's main urban areas on a large scale, by collecting and recycling 10000 tonnes of WEEE over a 5-year period.
Solutions put forward
The activities of the project are gathered around 4 components:
Installing a collecting system of WEEE on a large scale in Douala and Yaoundé cities.
Implementing a sustainable treatment system for WEEE on a large scale.
Strengthening the existing institutional framework.
Experience capitalisation of the project, to facilitate its reproduction.
The WEEECAM project brings several important innovations in the sector of WEEE:
The scale of the project and the aimed quantity of WEEE are unique in the context of developing countries.
A consortium of diverse partners brings together public organisations, local authorities, research  institutes, private structures and civil society organisations.
Research and development work, which aims at transferring recycling technologies in the local context.
An innovative organisation model, inspired both on by  industrialized models from the North and by informal models from the South.
A pionner economic model, whose study will allow to determine its capacity to ensure the feasibility of the the activity without subventions, a key to its replication.
A waste collection system that relies on virtuous collaboration between professional stakeholders and informal workers, and which improves work and living conditions those informal workers.
Demonstrating the sustainability and do-ability of a WEEE valorisation activities in the context of developing countries
The project, in full maturity after year #5, will allow the full-time employment of 157 people.
Partnerships will have been concluded with several local stakeholders who will ensure collection of WEEE, through a thoughtful and constructive collaboration with the informal sector. The success of the project will allow the validation of a model transposable to other countries, in particular in Africa, where such an activity is today absent.
New photos!
Project photos
Source: Solidarité Technologique
Video presentation of Solidarité Technologique in Cameroon
Source: Suez Environment
About
the
organisation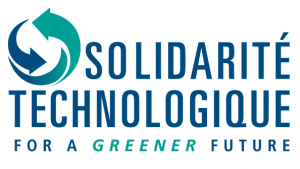 Solidarité Technologique (Technological solidarity)
Solidarité Technologique is a French not-for-profit organisation, created in 2001, whose purpose is to ensure "Access to dignity by the Tool and the Knowledge" to disadvantaged youngsters in developing countries. Active exclusively in Cameroon to this day, it develops since 2003 actions which aim at facilitating access to work and self-employment of out-of-school youngsters, as well as fighting against digital gaps.
A
project
in
collaboration