Somalia
Biodiversity - Forest - Land uses
Economic transition (sustainable supply-chains,circular economy, employment)
Education - Awareness-raising
Protection and Rehabilitation of the Environment Around Boramma, Dilla and Baki Districts, Somaliland
The environmental protection and rehabilitation project will improve the environmental protection mechanisms of the agrarian society for the concerned localities and stakeholders.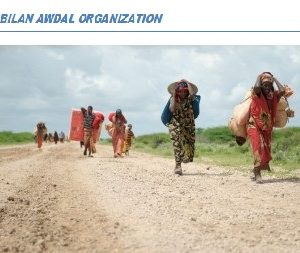 An initiative of Bilan Awdal Organisation Somalia
Overview of the project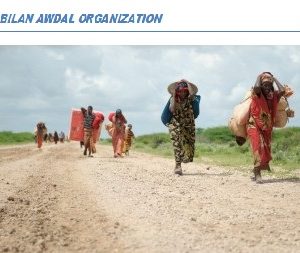 The proposed project will consist of four major activities:
Community empowerment to protect the environment.
Reducing pressures on natural forests by improving civil society's living conditions.
Recycling of solid waste.
Environmental rehabilitation.
The project will rehabilitate the degraded environment through the implementation of nurseries, community projects, tree planting, closure of soil and water conservation areas, and rainwater harvesting projects to encourage existing vegetation growth.
By developing alternative energy sources, providing modern energy-efficient stoves, and the development of lucrative activities, such as poultry breeding and beekeeping, the project will reduce the community's pressure on the environment.
The project will therefore offer adapted training courses on environmental protection and sustainable development in order to provide advice and coordinate technical activities, develop implementation and procedural guidelines, evaluate and monitor environmentally impactful activities, and promote the creation, development and dissemination of environmental information and environmental protection and sustainable development knowledge.
Rehabilitation of the degraded environment
Community tree planting. 50,000
Construction of soil water conservation structures. 100,000
Rehabilitation of gullies. 200,000
Creation of nurseries. 40,000
The first nursery will be established on a site with a maximum 5% gradient and soil of intermediate quality to limit water saturation and infiltration by surface water.
Livelihood improvement to reduce community pressures on the environment
Distribution of modern energy-saving wood stoves. 50,000
Familiarize the community with the use of dried mud instead of wood as home building material. 30,000
Creation of gardens around drip irrigated houses. 115,000
Poultry farming. 120,000
Beekeeping. 50,000
Treatment of solid waste
The project will focus on the collection, recycling, and disposal of solid waste in the different cities of the three project districts:
Establishment of solid waste collection ponds in different centres. 150,000
Purchase of an eight-ton waste transfer vehicle. 150,000
Training of waste personnel.
Preparation of waste disposal sites.
Forests are affected by both natural and anthropogenic events. They are threatened by firewood collection, cooking, charcoal making, use as building material, grazing of trees by livestock, and burning to open up new land for cultivation. Factors contributing to the project areas' environmental degradation are: deforestation, overgrazing, soil degradation, and dispersed solid waste, especially plastic bags and empty water bottles.
21 September 2020 - 21 September 2021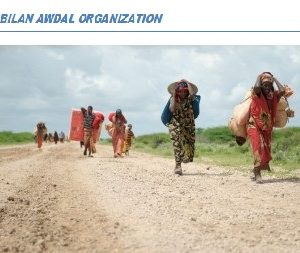 Bilan Awdal Organisation Somalia
This environmental protection and rehabilitation project aims to:
Improve the environmental operation mechanisms of the agro-rural society in the target localities, composed of a wide range of stakeholders (indigenous groups, agro-rural and semi-urban societies, environmental institutions and community representatives).
Creation of strategic environmental security measures aimed at improving living conditions by raising awareness of the use of protected clean land and through effective training means.
Other partners / supporters
Amoud Foundation and Africa Education Trust and Ministry of Environment Somaliland