Kvuno Soil Labs
Kvuno Soil Labs provides soil knowledge, and management training to farmers, and assist them in making environmental, social, and financial decisions on how to manage their crops and farms.

An initiative of Solidaridad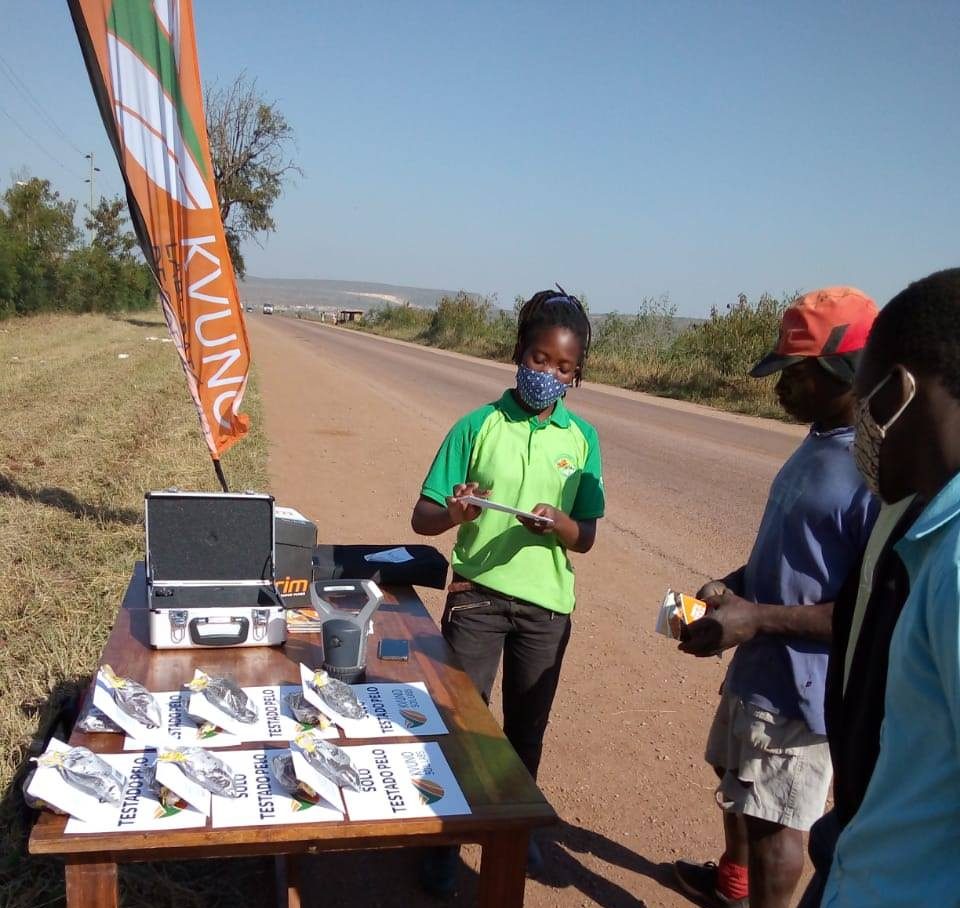 Overview of the project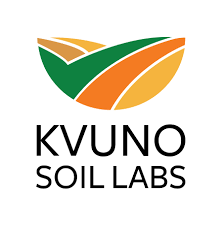 In a world where climate change is an ever growing issue, it is an imperative to help especially small-holder farmers  improve their soil care practices, and use better seeds.
The Kvuno project aims to increase the performance of these farmers by providing them with access to technology in which they have continually been held from the periphery of its advancements. In order to close the gap between large and small holder farmers, the Kvuno initiative has aimed to provide farmers with instant soil test information about their soil nutrition and how to heal their soil with organic or inorganic nutrients. This is intended to be faster, cheaper and less demanding for farmers than traditional soil testing.
The prime benefit of Kvuno's soil test is to provide information to famers, which goes beyond standard nutrient content. This entails data on carbon content, as well as features such as pH, conductivity, nitrogen, phosphorus and potassium. Farmers also receive recommendations on the best crops suited for their soil, and local fertilizer recipes that can help produce successful harvests. Such initiative aims to simplify the complexities of soil tests for small- holder farmers.
The Kvuno initiative intends to empower farmers, so that they can maintain their land, a successive generations' legacy. Affordable instant soil tests can be essential to help farmers prevent soil erosion. Frequent tests warn farmers in real time on soil degradation and erosion thus allowing time to mitigate such problems. Immediate action and responses provide a farmer with the choice to tend to his/ her soil to ensure a thriving heathy ecosystem in the soil, which will allow farmers to gain control of their current commercial activity. Kvunos mandate is to help them walk down this path.
To use instant soil tests to inform farmers on soil nutrition levels and required nutrients.
08/31/2019 - Project still in progress
Solidaridad has conducted approximately 4, 665 soil tests for smallholder farmers across Southern Africa, with 34% of these being women farmers
On average, such intervention has resulted in increased yields and incomes of 21% and 29% respectively
One of the best practical examples of soil testing is demonstrated at the Kafumbwe primary school in Katete Zambia. The land was not productive for 5 years. However, Kvuno's soil test allowed for the school to produce a yield of vegetables after 3 months of using a fertilizer recommendation.
Smallholder farmers are now more knowledgeable on the health of their soil and the overall impact on their yield and therefore livelihoods.
The project is funded by Solidaridad

Solidaridad
Solidaridad is a well-established civil society organization with over 50 years of experience in developing solutions to help smallholder farmers to become more resilient guided by 8 independently supervised regional offices.
Solidaridad works throughout the whole supply chain to make sustainability the norm, and enable farmers and workers to earn a decent income, produce in harmony with nature, and shape their own future.
Solidaridad Southern Africa forms one of the organization's Regional Expertise Centres (RECs) with projects in South Africa, Zambia, Mozambique, Malawi & Zimbabwe. REC Southern Africa has focused much attention towards adaptive measures by training small holder farmers to help sustain themselves, beyond project involvement, using climate smart agricultural practices.
A
project
in
collaboration
/div>