Senegal
Biodiversity - Forest - Land uses
Education - Awareness-raising
Territorial planning and territorial management
Setting up community nurseries in the mining regions of Senegal
This project aims to enforce adaptation and mitigation strategies, biodiversity conservation and the development of urban forestry and reforestation activities through the establishment of community nurseries.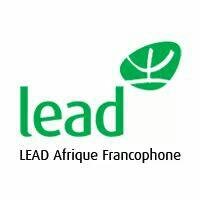 An initiative of Enda Lead Afrique Francophone
Overview of the project
This project is an initiative of Enda Lead Afrique Francophone through the establishment of communal and community nurseries with the support of the Regional Services of Water and Forests in the different intervention areas and in a coalition with the different local associations. At the same time, this initiative stems from the participatory and inclusive development of a Local Sustainable Development Agreement with the local communities of the Méouane and Kédougou districts. Thus, local associations and communities will be in charge of the management of nurseries within management committees under the supervision of technical services in order to support adaptation and mitigation efforts in their respective areas, but also to support environmental education and sustainable development activities in schools and socio-educational institutions. Faced with pollution, abusive deforestation and forest degradation and clearing linked to mining and human activities (gold panning in Kédougou, progression of the mining front in the Méouane district, urban growth in Bargny around Sococim, etc.), the quality of the living environment pose a problem for the populations and communities. In addition, there is little awareness among the population of the disappearance of plant species and the need for their conservation in situ, and the weakness of reforestation activities, especially in relation to the mechanisms for monitoring and supplying plants in a participatory and continuous manner.
Strengthen adaptation and mitigation strategies, biodiversity conservation and the development of urban forestry and reforestation activities through the establishment of community nurseries.
Establishment of 5 geolocated community nurseries in 5 mining localities in Senegal
Launch of 5 reforestation programs of 10,000 geolocated seedlings within 5 years
A total of 50,000 trees within 5 years
Establishment of at least 10 school woods/location
A total of 50″bois d'écoles"
At least 100 young people will be trained in participatory management techniques and nursery management
Training of communities and local associations in participatory development and nursery management strategies.
Establishment of community nurseries in the mining localities of Bargny, Mboro, Darou Khoudoss, Kédougou and Saraya.
Establishment of school woods in the schools of the intervention localities.
Supply of forest and fruit plants for reforestation activities and the development of green spaces in the intervention areas.
Initiative developed on the basis of the workshops of research-action and Elaboration of sustainable development premises in the framework of the Enda-EU Framework Agreement.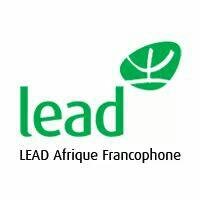 Enda Lead Afrique Francophone
Enda LEAD Afrique Francophone (LAF) is part of a network of thirteen national and regional capacity-building programs, affiliated to LEAD International, an organization created following the World Summit on the Environment in Rio de Janeiro in 1992. Initiated by the Third World Environment and Development Organization (Enda TM) in 2000, thanks to a funding agreement from the Canadian International Development Agency (CIDA), LAF now covers 24 countries in the Francophone African region.
LEAD Afrique Francophone's mission is to create, strengthen and support networks of people and institutions for the promotion of sustainable development – a development that is economically viable, environmentally sustainable and socially equitable. To achieve its mission, LEAD Afrique Francophone is involved in capacity building and action research projects related to sustainable development and the promotion of change agents. In particular, Enda Lead works in the governance of extractive resources in a cross-cutting approach under the triptych Extractive Industries-Sustainable Development-Local Community Resilience.
A
project
in
collaboration
/div>
Cosydep Thies, Forum Civil Thiès, Rapen Bargny, SOS Mboro, Alerte Kédougou Environnement

ONGs-Associations

IA Thiès et Kédougou, IEF Tivaouane, Kédougou et Saraya

Académies et Communautés éducatives

Services régionaux et départementaux des Eaux et forêts de Kédougou et Tivaouane

Services techniques

Bargny, Mboro, Darou Khoudoss, Kédougou et Saraya

Collectivités territoriales