Biodiversity - Forest - Land uses
Education - Awareness-raising
« Support for Integrated Water Resources Management in the Ouémé Delta and Lake Nokoué (Benin)" » – IWRM / GIRE NbS Ouémé
The NGO CREDEL has carried out many awareness campaigns and capacity building activities for communities on issues related to climate change adaptation and mitigation. Its primary vision is to promote integrated and sustainable development initiatives for highly vulnerable rural and urban communities.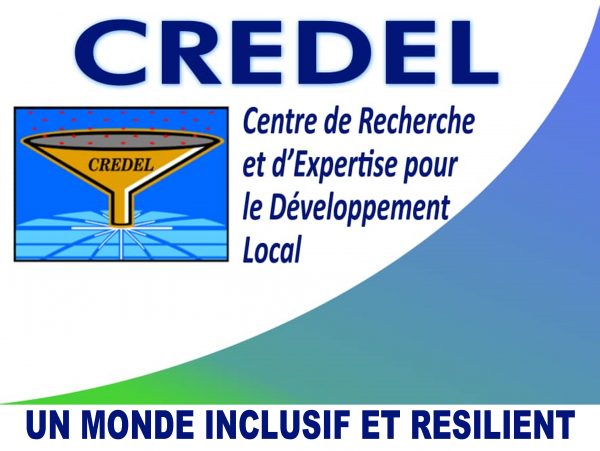 An initiative of NGO CREDEL (Research and Expertise Center for Local Development)
Overview of the project

The NbS Ouémé IWRM project aims to make operational the Integrated Water Resources Management (IWRM) by following the "blue thread" of flooding, a recurring annual phenomenon, with an exceptionally strong impact on the populations of the intervention zone. By following this "blue thread" of floods, the program will address all other issues related to IWRM (water quality, conflict, etc.).
It is implemented at three different scales:
The Ouémé basin for upstream-downstream consultations (contact with the CBO, local communities and other projects)
The lower and middle valley of the Ouémé for the implementation of a Flood Risk Management Plan (PGRI) with its adapted version at the territorial level (Local Flood Risk Management Strategy, SLGRI)
Three municipalities (Agbangnizoun, Bohicon and Pobè) for the implementation of resilience and adaptation actions to water-related phenomena (soil management and restoration, fight against runoff and erosion, knowledge of IWRM)
Within this framework, actions have already been carried out, including the experimentation of certain soil restoration techniques, the achievement of surface water mobilization works, the restoration of watercourses, the planting of riverbanks, and community awareness on different IWRM themes. It should be noted that the Ouémé NbS IWRM project is working to promote community governance of the IWRM by setting up Community Water Committees (CWC).
International exchanges with other IWRM projects (in Burkina Faso and Senegal) also allow for feedback on IWRM and to share experiences gained in Benin.
Improve the resilience to extreme floods of poor and vulnerable populations living in the Ouémé Delta by adopting Integrated Flood Risk Management (IFRM / GIRI) and Integrated Water Resources Management (IWRM / GIRE.)
Quantitative results:
15-20% of the villages included in the project – more than 1,300 people, including about 500 women – have been directly reinforced by nature-based solutions to climate change and water issues in the lower and middle Ouémé valley
Four community water committees, three of which are joint with the OmiDelta project, have been established to implement local IWRM governance
14 basins/overflow basins (micro and structured) have been built to collect approximately 10,000 m3 of surface water (with the goal of reducing flooding by 15% in the project area)
5 hectares of degraded land have undergone interventions to improve their fertility and their capacity to conserve water
More than 5 km of watercourses have been restored (cleaning and planting on river banks)
Qualitative results:
The populations are strengthened on the sustainable management of natural resources and actions to be taken to become more resilient to the effects of climate change, especially in the water sector for agriculture
IWRM is becoming operational at the local level through knowledge with raising awareness about different themes, as well as with governance through the establishment of Community Water Committees, and the implementation of collective actions for resilience to floods and other water related phenomena (erosion, conflicts)
The communities adopt new agricultural practices recognised as effective for water and soil conservation (Zaï technique, ridges perpendicular to the slope, installation of bundles of branches, and stone barriers, use of plants that fix atmospheric nitrogen, and soil-cover plants)
The project is funded 80% by AESN (Water Agency of Seine-Normandy) and co-funded 20% by the Kingdom of the Netherlands through SNV Netherlands Development Organisation.
About
the
organisation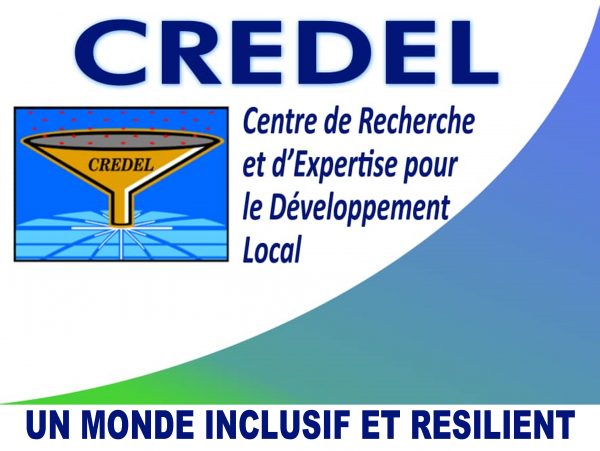 NGO CREDEL (Research and Expertise Center for Local Development)
The NGO CREDEL has carried out many awareness campaigns and capacity building activities for communities on issues related to climate change adaptation and mitigation, including floods, through several projects :
Project for the Protection of the Urban Community of Cotonou against Climate Change, funded by IDRC (Canada) and DfID (Great Britain)
Project of Environmental Management in Urban Areas (PUGEMU) financed by the World Bank
The Paris-Cotonou-Abidjan project for the development of wetlands financed by the European Union, the IWRM PSE project financed by the Netherlands, and the IWRM SfN Ouémé project financed by the Seine Normandy Water Agency of France, "Mieux Comprendre Mieux s'adapter, MCMA" ("Understand Better Adapt Better")
The project "Development of an Inclusive Resilience to Climate Change and Disasters in Benin (DERICC-Benin Project)
The PNASI project
A
project
in
collaboration