France
Biodiversity - Forest - Land uses
Economic transition (sustainable supply-chains,circular economy, employment)
Education - Awareness-raising
Sustainable housing - Building
Territorial planning and territorial management
Carbon Cooperative – Creation of a Territorial Carbon Aggregator
The Carbon Cooperative, an innovative territorial tool created in 2020, aims to accelerate and encourage the implementation of local greenhouse gas (GHG) reduction and carbon sequestration projects.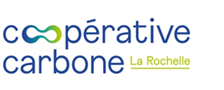 An initiative of Coopérative Carbone

Overview of the project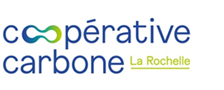 Responding to climate change requires a global reduction in carbon emissions linked to human activity and the implementation of energy savings. To this end, international agreements, states and companies are setting ambitions by proposing "low carbon" trajectories. While this makes it possible to set a framework, local action and organisation are nevertheless necessary to extend the possibility of action to each actor in a territory, citizen, company and community.
The La Rochelle Zero Carbon Territory has set an ambitious goal: to reduce our greenhouse gas emissions by a factor of 4 between 2019 and 2040 and to ensure that our natural ecosystem can enhance its role as a carbon sink to sequester residual emissions. It therefore became necessary to equip ourselves with a local carbon contribution tool that would allow us to support, evaluate and enhance the energy and greenhouse gas savings made by all the actors in a territory. The Carbon Cooperative was thus created to implement two major levers of action by supporting the rise in competence of the actors:
Reducing greenhouse gas emissions
Increasing carbon sinks, which are "reservoirs" that store atmospheric carbon.
It also aims to develop customised tools, such as the implementation of specific carbon assessment tools, the evaluation of circular economy projects and the construction of methodologies for recognising reductions in GHG emissions and carbon sequestration (e.g. the Low Carbon Label). Finally, within the framework of the LRTZC project, the Carbon Cooperative is the structure dedicated to the implementation of a local carbon credit market.
To be a platform linking local transition project leaders and financiers.
16/12/2020 - project still in progress
10 training sessions on climate and carbon issues
Evaluation of 7 projects and initiation of 15 other assessments
Development of a local tree labelling method and work on 2 mobility methods
Construction of a portfolio of 6 carbon sequestration projects for a potential sequestration of 10,625 TeqCO2 over 30 years
Initiation of a carbon contribution of 245 TeqCO2
We have set up 3 commissions dedicated to the issues raised by the members: Blue Forest, Ethics, Agriculture and Food
Thanks to the 9 founding members and the 38 members who joined the dynamic in 2021, we were able to conclude an initial year of proof of concept.
We have thus demonstrated that a public interest organisation, actively associating public and private partners, can, through a local approach and in all sectors concerned by the transition, accelerate local carbon reduction and sequestration projects.
We have also built our team of 5 people, united and driven by strong convictions and a great motivation.
We have set up structural partnerships with the Syndicat Mixte du Parc Naturel du Marais Poitevin, the CNPF and the Association Aquitaine Carbone or the Terre pour le climat association.
Member contributions, financing via the AGREMOB programme (winner of the 2019 CEE call for programmes), carbon engineering services, sale of carbon credits.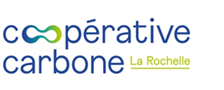 Coopérative Carbone
The Carbon Cooperative is a Cooperative Public Interest Company created on 16 December 2020, which brings together the actors of the La Rochelle Zero Carbon Territory (LRTZC) project. It is a shared tool whose purpose is to respond to carbon engineering needs by carrying out assessments of greenhouse gas (GHG) emissions and carbon sequestration of organisations and projects, and by supporting local actors in reducing their environmental footprint (studies, methods and financing).
As such, the Carbon Cooperative is certified by the Bilan Carbone Association for the implementation of Bilan Carbone® procedures as well as for the complementary ACT step-by-step procedure.
Other partners / supporters
All our members:
ATLANTECH
ADEFIP
COMPAGNIE LEA NATURE
ALSTOM TRANSPORT SA
GRAND PORT MARITIME DE LA ROCHELLE
CAISSE REGIONALE DU CREDIT AGRICOLE MUTUEL DE CHARENTE MARTIME DEUX SEVRES
LA ROCHELLE AGGLOMERATION COMMUNITY
CITY OF LA ROCHELLE
LA ROCHELLE UNIVERSITY
LA FERME SAINT GERMAIN
LA FERME DES SENS
CHAMBER OF AGRICULTURE 17
SYNDICAT MIXTE DU PARC NATUREL MARAIS POITEVIN
EXCELIA
COOP ATLANTIQUE
EDEN PROMOTION
SEM La Rochelle Tourisme Evènement
SA Atalante (thalasso relay)
Lagord Town Hall
Association Aquitaine Carbone
Association Bleue comme une Orange
Spie Batignolles Malet
La Ferme du Mont D'or
… As well as the fifteen or so citizen members!