Côte d'Ivoire
Education - Awareness-raising
Deepening African Civil Society Engagement in International Post- Paris Climate Change Dialogues and Response Strategies
We are a consortium of more than 1000 organisations from 48 African countries that brings together diverse memberships drawn from Grassroots, Community-based organizations, NGOs, Indigenous Communities, Farmers, etc., with a shared vision to advance a people-centered, and inclusive approach to address climate and environmental challenges.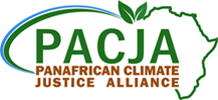 An initiative of Pan African Climate Justice Alliance - Côte d'Ivoire / Ivory Coast (PACJA-CI)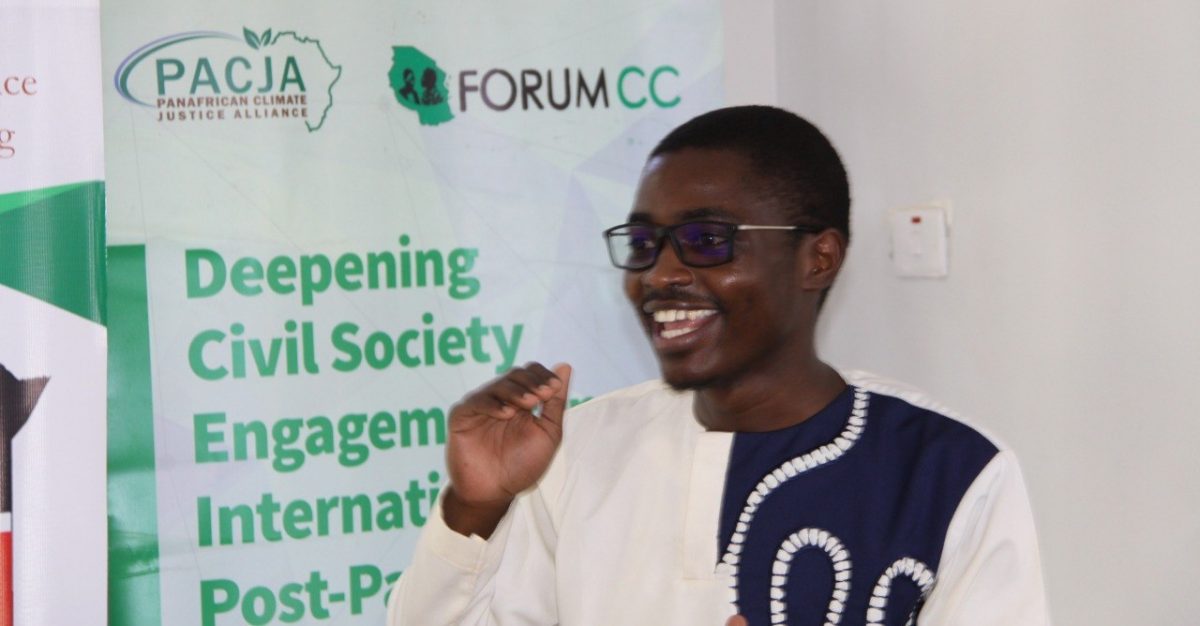 Overview of the project
This project facilitates selected CSOs to participate and contribute to sub-regional, regional, and international climate change dialogue processes with the goal to hold their government accountable on their commitment to NDCs, and other provisions of Paris Agreement. It also broadens citizen awareness on the Paris Agreement through robust media engagement.
The intervention aims at:
Creating awareness and understanding of the effects of climate change and climate negotiations from a "Climate Justice" perspective at the national, regional and global levels
Engaging, enabling and enhancing African CSOs and Non State Actors' (NSA) capacity, their participation and voicing in the global climate negotiations
Strengthening and improving the ability of African civil society organizations to follow-up on national commitments, compliance, and implementation of the Paris Agreement, including NDCs
Raising public awareness, and creating conditions for ordinary citizens in different African countries to understand climate change, and justice in the implementation of the Paris Agreement
This situation has presented a completely new paradigm that necessitates imperatively a change in the methodology without compromising the mission, vision and strategic objectives of PACJA in these uncertain times. In this regard, the organisation has revised its approach to its work to accommodate the challenges presented by COVID-19.
This revision takes cognisance of the previous acknowledgement of the prevailing context and processes shaping global climate discourse processes even before the pandemic struck – international UNFCCC-led processes, notably the decisions of the COPs, UN Agenda 2030 interactions, priorities set by African leaders under the auspices of the African Union, and, to a broader sense, underpinning these into the Alliance Strategic Plan.
PACJA decides to continue to galvanise the voices of the civil society through the products developed from several studies and analyses as the basis for their contributions to COVID-19 response and recovery strategies both at national and regional levels.
As the pandemic has made it impossible to conduct physical meetings, consultations are held through digital platforms (Webinars) to ensure stakeholders are sufficiently informed of the prevailing circumstances to jointly help put in place the right measures to remain relevant.
To promote bottom-up engagement in the context of COVID-19, PACJA-CI identified "Community Resource Persons" (CRPs) from the active grassroots members, who facilitate outreach, and communication between critical groups at decentralised levels, national platforms and PACJA Secretariat. Ten CRPs have been identified with clearly defined roles based on the country context.
Moreover, five Thematic Groups have been identified members with expertise to develop rapid weekly analysis on their groups, and facilitate active communication, and outreach through digital platforms between CRPs and Thematic Groups. This sustained the conversation and connection between the local-level advocacy, and national platforms/thematic groups, which feed into regional, and continental work through national coordinator. Thematic Coordinators (TC) have been facilitated by PACJA Secretariat in consultation with the national coordinator to enable them effectively provide leadership to the Working Groups.
In addition, 10 Young Digital Activists (YDAs) have been recruited to serve as intergenerational facilitators of community outreach. The COVID-19 pandemic has put brakes into the youth mobilisations, and demonstrations in the streets across the world. Using their digital innovation prowess, and with the movement restrictions imposed by countries and territories across the world, the youth have diverted their energies to digital mobilisation through online platforms, such as webinars, Instagram, Twitter, Facebook, etc. Thus, the YDAs operate at the sub-national/community levels in the country where they will mobilise and engage communities' and government climate action in the context of COVID-19. They will be connected also to the Youth Committee for the Nairobi Summer School on Climate Justice and integrated into the Summer School countdown activities.
The national coordinator identified 25 individuals who spearhead active, bottom-up, people-driven, and inclusive outreach and mobilisation through various methods based on digital communication, including collaborative tools and Social Medias, to ensure climate action and NDCs implementation shape the post-COVID recovery consultations.
The purpose of the project is to strengthen African civil society engagement in implementation of Paris Agreement through enhancing the CSOs capacities to ensure climate action shapes post-COVID recovery discourses and to involve youth people in communication sharpening on the Paris Agreement and country mobilisation in order to engage the government in the effective implementation of Paris Agreement and SDGs.
We have a team of 25 individuals – 80% of them are young people.
05-10 of the 25 YDAs, CRPs and TC have success stories. They continuously use digital communication through 08 online platforms (Facebook, Twitter, Instagram, LinkedIn, WhatsApp, Website, Zoom, Google meet) to engage community-based mobilization for climate actions
On Facebook, inter alia, we have 731 subscribers and 693 likes for the page. These numbers continuously increase with more than 50 new subscribers and likes per month
About 15 717 people are impacted by our publications on evidence-based CSO stories, and on policy analysis, advice and information with 3883 interactions
Approximately 70% of our audience on Facebook are people between 25 and 44 years old, with 72% of men, and 28% of women
On Twitter, we have 64 subscribers, with about 10 new subscribers per month. In addition, 92 people visited our Twitter profile, while 1309 people are impacted
On our Website, we counted 68 visitors with average visit duration of 1 min, 12 sec, and 79 views on published articles
61,28% of these visitors are redirected towards the Website from Google browser and social media
PACJA-CI is recognized as civil society focal point about Climate actions, and decisions by the government
The level of collaboration between PACJA and the Ministry of Environment & Sustainable Development of Côte d'Ivoire is increasing
The impact area of PACJA CI is extending
PACJA CI is broadly networking
PACJA CI climate actions are more visible at the national, regional and international levels
PACJA CI approach is gender sensitive
PACJA CI increases connection with local communities
To support its project activities, PACJA's main financial funding is provided by the Swedish International Development Agency (SIDA).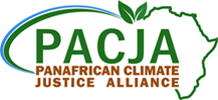 Pan African Climate Justice Alliance - Côte d'Ivoire / Ivory Coast (PACJA-CI)
The Pan African Climate Justice Alliance (PACJA) is a continental coalition of over 1000 civil society organizations (CSOs) in 48 African countries brought together with the common goal of helping to influence decisions for climate justice, and equitable sustainable development.
PACJA – Côte d'Ivoire (PACJA-CI) / Ivory Coast Chapter was launched in August 2018, and has seven committees including Gender, Advocacy, Agriculture, Research and Academia, Youth and Equity, Forestry, Renewable Energy.
PACJA – Côte d'Ivoire, as a priority country, implemented a project of consolidation of civil society actions for better climate governance. Under this project, the Chapter contributes to the effective implementation of the Paris Agreement through Nationally Determined Contributions (NDCs) in Côte d'Ivoire by targeting three priority areas of intervention:
Energy

Agriculture

Waste.
For this purpose, the chapter has conducted capacity building activities for its member CSOs to enable them to exchange on the Paris Dialogue, and issues related to the Sustainable Development Goals (SDGs), to monitor, evaluate, and influence governmental climate actions.
PACJA – Côte d'Ivoire has also implemented public awareness, and mobilization activities for African CSOs to enable them to engage in post-Paris dialogues, and strategies of climate change response in the context of the SDGs. In addition, the chapter conducted a sectoral study on the implementation of the NDCs and the SDGs, as well as a survey on CSO participation in the decisions of the ministries of sustainable development and energy.
Currently, PACJA – Côte d'Ivoire is a key partner of the Ministry of Environment and Sustainable Development.
Other partners / supporters
PACJA-CI receives technical supports from the Ministry of Environment and Sustainable Development, UN Environment Programme, and United Nations Industrial Development Organization.