Green Pupil's Training
The Green Student project aims to educate Ivorian youth on environmental and sustainable development concepts by organizing various activities throughout the school year.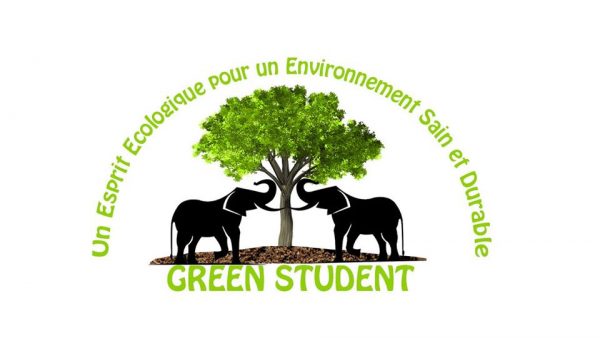 An initiative of Green Student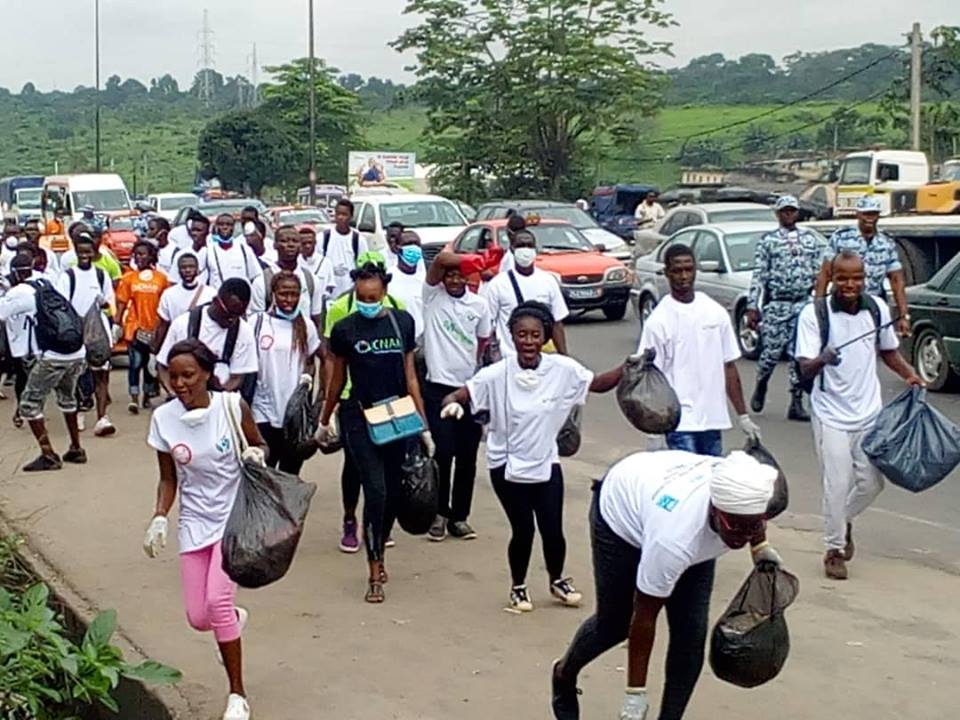 Overview of the project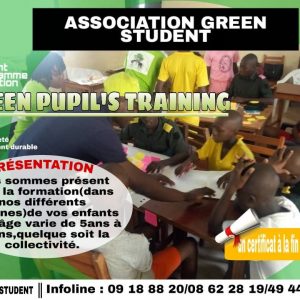 This phase consists of a series of training sessions at the host institution. At the end of this training, the "green pupils" will be able to master the basics of sustainable development, know the importance of environmental protection and eco-citizenship. The modules developed in this program will be supported by "Y-Adapt" games developed by the Red Cross to facilitate the understanding of climate change terms. This program will take place on special days such as the after-school day for some schools, and this through clubs established by the school, aiming to allow students to acquire knowledge and skills in several areas of life.
The program of this training is composed of several modules namely:
Module 1: Sustainable development
Module 2: Eco-citizenship
Module 3: Climate Change
Module 4: Climate variability and carbon impact
Module 5: Recycling
Module 6: Green Economy
Module 7: Soils and Cultivation Techniques
Module 8: Flooding
Module 9: Resilience
The "Green Pupil" project is a project that aims to educate our youth about the environment and sustainable development.
More than 200 students have already been trained in environmental education.
A quality and instructive training via pedagogical methods that are appreciated by the students.
GREEN STUDENT's own funds and those of partner institutions.
About
the
organisation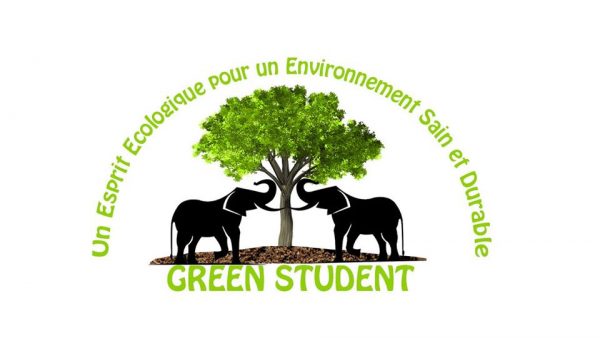 Green Student
Green Student is an ecological association fighting against all forms of pollution. It is composed mainly of students who love and are passionate about the environment; "the Greeners" is the name that symbolizes us as defenders of the environment. To be a Greener is therefore to "Think Green", yes to think green, to think eco-citizen.
They are the standard of this youth who is concerned about the environmental problems that undermine the planet. They are the torchbearers of this youth who fight to preserve the sustainable ecological heritage. They also are the African youth who have decided to commit to the preservation of the last continent full of wild fauna and flora. Unanimously, Greeners have for maxim: "An ecological spirit for a healthy and sustainable environment".
In order to achieve this mission, Green Student focuses its activities on three objectives of sustainable development. These are:
clean water and sanitation;
sustainable cities and communities;
fighting climate change.
In the dynamics of impacting and making its generation aware of the issues of "Think Green", Green Student, since last year, does not cease through its activities to boost the student youth.
For this year, as a logical continuation, it has decided to diversify its targets by expanding its field of action beyond the student youth through its huge program called "GREEN PUPIL". This program is focused on the information and training of high school students in order to instil in them the notions of environment, eco-citizenship and sustainable development.