Nigeria
Biodiversity - Forest - Land uses
Education - Awareness-raising
Ibom Greener Project
Ibom Greener Project Nigeria is partnering with relevant government ministries, agencies, community groups, and traditional rulers to implement activities aimed at sustainable management of Stubb's Creek Forest Reserve.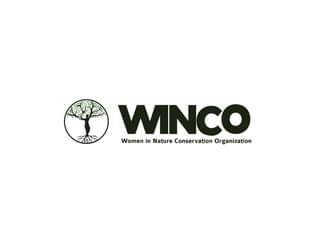 An initiative of WOMEN IN NATURE CONSERVATION ORGANISATION, WINCO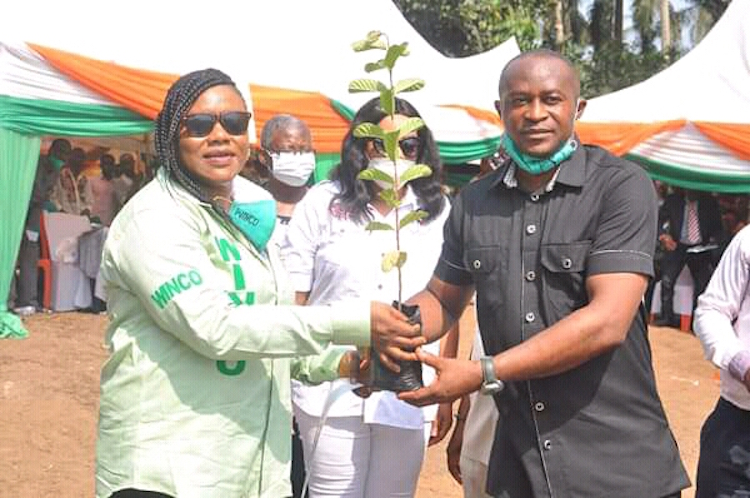 Overview of the project

Stubb's Creek Forest Reserve is one of the 3 gazette forest reserves in Akwa Ibom state. About 2 decades ago, it was one of the richest biodiversity hotspots in Nigeria and attracted researchers  from both national and international domain who documented various flora and faunal resources of conservation importance including rodents, reptiles, ungulates, aves and  primates. It formed a range for flagship species like Sclater's guenon, Red-capped mangabey, Crocodiles, Civets, bushbuck,  python and many valuable forest trees, shrubs and herbs of economic, climatic and medicinal value.
There is high level of unchecked degradation in Stubb's Creek Reserve that needs urgent attention. The loss of forest resources, and the attendant decimation of iconic fauna species has affected the ecosystem balance, and increased climate change impacts as evidenced in flooding, soil and coastal erosion, decrease in agricultural yield and  high level of biodiversity loss.
The state government efforts by the Ministry of Environment needed a boost through a workable partnership with a relevant and focused  private and/or civil society organization(s) to enhance commencement of sustained environmental preservation and management activities to enhance gradual and sustained restoration of the degraded ecosystem. In partnership with relevant government agencies and ministries, local communities and other stakeholders, Ibom Greener Project was initiated on 30th September 2019 to mark the 31st anniversary of the state. It involves tree planting, conservation education, awareness, advocacy, and commencement of surveys, consultations, training, participatory management of the states' forest ecosystems with a focus on Stubb's Creek Forest Reserve in an effort to restore the degraded forest's ecosystems in various areas, with participatory mapping of Stubb's Creek Forest Reserve. It also produces and disseminates awareness-raising, training workshops, other useful communication and educational materials.
Based on the outcome of the surveys, suitable livelihood activities will be identified to support community in generating income or subsistence for impoverished community members depending solely on the extraction of forest resources as their main source of sustenance. These will include bee farming, poultry farming, aquaculture, and agroforestry program. They will also benefit from the tree planting program.
The team:
Women in Nature Conservation Organization has assembled a technical team, and experts in specific areas of biodiversity conservation, sociology, anthropology, landscape architecture management, ecotourism planning, climate change, resource planning and management. Experience is being drawn from similar successful project coordinated by the CEO of WINCO in the south western state of Nigeria.
The team is made up of 10 women, and 6 men recruited from the University of Uyo, State Ministry of Environment, Civil Society Organization, and community representatives.
To initiate sustainable management activities in the Stubb's Creek Forest Reserve, and set the pace for the establishment of a National Park in Akwa Ibom State, Nigeria.
27th September 2019- 27th September 2023
Over the years, our organization has interacted closely with the State Forestry Directorate, and confirmed the absence of any form of plantation development or reforestation program in all 3 state forests.
On 24th March 2021, as part of activities to mark 2021 International Forest Day, the State commissioner of Environment pledged his full support to 'Ibom Greener Project'. His announcement came during an official meeting between WINCO Project team and the state management team from the state Ministry of Environment.
This initiative targets tree planting with 20,000 seedlings of forest and indigenous species including Bush Mango, Star apple, Rubber, Avocado, African oil Bean, Mangroves, Native Pear, Mahogany among others.
5,000 seedlings raised for the project
2,000 educational materials produced
Pre-project survey on Stubb's Creek Reserve ongoing
Community consultations  ongoing
Project awareness enhanced. This was extended to the voice media platforms Radio.
Tree planting flagged off during International Forest. Over 200  seedlings planted.
Members of the communities in support
Forest pre-survey assessment completed
Through Ibom Greener project, there will be consultation meetings with all 10 communities surrounding Stubb's Creek Forest Reserve to enhance conservation education, awareness, and their participation in all phases of this initiative.
A pre-survey assessment report from the communities indicated high rate of ignorance on the part of the community members. There is need for awareness creation as priority to help upscale the knowledge base of community members on conservation, and climate change impacts.
8 weeks detailed Biodiversity Survey of Stubb's Creek will follow series of preliminary surveys and capacity building, workshops and seminars on the initiative. The objective of the survey is to determine the present status of the reserve in terms of species richness to enhance adoption of a suitable and sustainable management plan and option for its conservation.
The project is self-funded, and with the support from family and friends.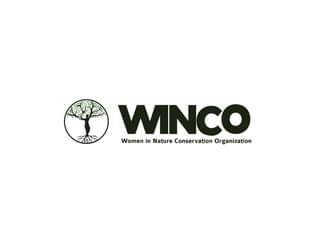 WOMEN IN NATURE CONSERVATION ORGANISATION, WINCO
Our story began in 2015, when the Founder and Chief Executive Officer was teaching part time in the Department of Zoology, now Animal and Environmental Biology, at the University of Uyo, Akwa Ibom State, Nigeria: she discovered then that a great number of students in conservation-related courses, especially female, were either forced to take those or accidentally found themselves in the programme. They were ignorant of what potential the courses offered, and displayed low self-esteem, disliked the courses, and were uncertain about their future, underscoring the low manpower for conservation work in a region where conservation was rarely practiced at a formal level.
These setbacks inspired the commencement of routine general advocacy, raising awareness, sensitization, conservation education, as well as intensive nursery operations and tree planting activities in schools and communities. This was done in collaboration with relevant institutions, organizations, and communities, with a premiere event on 30th June, 2015 at the University of Uyo to commemorate that year's World Environment Day.
Thereafter, those activities were sustained until the inauguration of Ibom Greener Project on 30th September 2019. On 23rd October 2019, Women in Nature Conservation Organization (WINCO) was incorporated and recognized by the Corporate Affairs Commission (CAC), Federal Republic of Nigeria vide CAC/ TT/NO/137833 with registration number 1074913. WINCO was officially inaugurated on 29th January 2021 at WINCO permanent grounds, a 2000 m2 land area acquired for the establishment of WINCO Global Secretariat. It is located along Airport Road in Akwa Ibom State, Nigeria. Our core activities are Mentoring and Capacity Building for Women, Biodiversity Survey/Monitoring, Climate Change and Conservation Education, sensitization and aggressive awareness campaign, Advocacy, workshop and seminar, Community Mangrove Preservation and Tree Planting campaigns.
Our activities are highlighted below:
Ibom National Park Project: Advocacy and commencement of preliminary surveys and consultations to promote sustainable management of Stubb's Creek forest reserve, Akwa Ibom State, Nigeria. This is done in collaboration with Akwa Ibom state Ministry of Environment, Akwa Ibom state Environmental Protection and waste Management Agency, Cross River
National Park, African Ecological Restoration Foundation (AERF). Georgie Farms and Bio-gardens and Georgie Environmental Conservation Services.
Mentoring program for female undergraduates from Department of Botany, University of Uyo. Nigeria.
Aggressive Tree planting  campaign, conservation education and awareness in selected schools and  communities to reduce climate change impacts. This activity is usually flagged off to celebrate global environment days (World Environment Day, World Biodiversity Day, International Day of Forests among others) .
Sustainable livelihood project in 2 mangrove communities in Ikot Abasi Local Government area of the state.
A
project
in
collaboration
/div>
Georgie Environmental Conservation Services

Environmental services

Ministry of Environment, Akwa Ibom State

Akwa Ibom State Government Organisation

Akwa Ibom State Environmental Protection and Waste Management Agency (AKSEPWMA)

Akwa Ibom State Government Agency

Asaase Green Project. Ghana

Non -Governmental Organization

Georgie Farms and Biology Gardens

Agroforestry Services