Biodiversity - Forest - Land uses
Economic transition (sustainable supply-chains,circular economy, employment)
Education - Awareness-raising
Integrating Vegetable Production in Livestock Production for Contributing to Food and Nutrition Security and Climate Change Adaptation
BLMM Integrated Agricultural Development PLC is a PLC established to promote technology transfer and integrated approach to agricultural transformation and enhance food and nutrition security, while generating profit to the initiaters.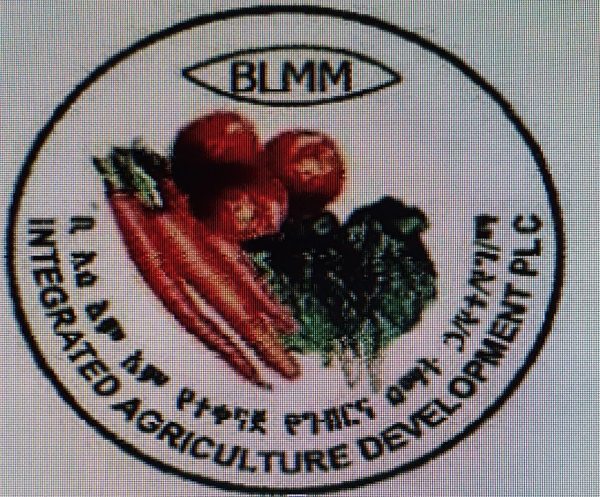 An initiative of BLMM Integrated Agricultural Development PLC
Overview of the project
The project aims to demonstrate integration of horticulture (fruits and vegetables) production with livestock sub-sectors introducing resource conserving practices. It will grow different types of vegetables, raise tree seedlings, fodder and grafted fruit seedlings linked with cattle fattening, biogas generation from the manure and start poultry keeping in the adjacent district.
In doing so, the farm will become a center of excellence for demonstrating integrated agriculture, generating biogas energy and using the slurry as organic fertilizer while also distributing tree, fodder and fruit seedlings to the surrounding farmers and investors. The chicken brooding/hatchery for the production of day-old chicken, which will be distributed to women and vulnerable communities to serve as growers at a relatively reduced price. The grafted fruit seedlings will be sold to farmers and investors. The project will also introduce grafted seedling production under shed net, vegetable seedlings on cell trays as the demand is very huge.
Chicken feed production will be part of the initiative in the 2nd phase, where maize, etc., will come from the farm and processed/mixed at the poultry farm for the farm's consumption and for sale. It also plans to promote contract farming by recruiting potential small holder farmers from the area, providing training and improved seeds, and link them to the nearby malt factory to produce malt barley, and potato chips factory by facilitating the production of potato
If foreign partner with some resource and technology is obtained for partnership, it is possible to expand the business to include bee keeping, fishing, mushroom production where farmers again can benefit as out-grower trained and advised by the PLC.
To generate income for the initiators, and contribute to food and nutrition security through creating links between crop production and livestock sub sector.
09/01/2021 - 08/31/2023 Still in progress
In the farm 22 hectare irrigable land secured on 25 years lease agreement with the government
The 22 hectare is cleared, canal constructed
Environment impact assessment carried out and approved
Farm ownership map obtained, investment license, trade registration and tax payer ID received
Tomato, potato, onion, garlic, cabbage, green pepper, carrot etc production tested and proved successful
The farm was selected to grow and export 3 teff variety were tested and one most promising variety selected
The manager was trained on teff export requirement and quality assurance related issues
120 horse power Massey Furguson Tractor with disk plough and harrow purchased on lease finance
Maize variety is also tested to sell the maize green and also use the maize stalk for cattle feed, silage preparation which can be preserved for long and used for cattle fattening:
For the newly established envisaged poultry farm
1000 square meter land purchased, fenced
Water and electricity installed
One poultry house for growing day old chicken and keep layers constructed with office and store
The remaining land is planned for constructing chicken brooding/hatchery, room construction, and install brooding machine.
This can be expanded to include mushroom production by leasing or buying the adjacent land. Apart from own farm, women and youth can be recruited and trained to serve as out-growers of mushroom upon entering contract to produce and deliver to the PLC.
The core bottleneck is the resource, otherwise I can manage it with some hired and contracted staff, since I have a Masters degree in Agricultural Extension besides my general agriculture and agronomy qualification in my prior studies, and my years of experience as farm manager in the Ministry of State Farm.
BLMM PLC played a significant role in collaboration with GIZ agriculture training center to introduce power harrow, potato planter, cultivator, sprayer and harvester to the surrounding farmers and promote the technology. This was again impeded due to lack of bank collateral. The opportunity went to another company who has not moved the initiative an inch.
Partnering with NGOs for farmers to grow in their back yard, and students in their schools, The PLC facilitated visits for farmers and women to observe that much better production can be attained using improved practices. This has raised awareness.
Facilitated visits for students to stimulate action in their parents farm land.
Provided opportunity for poor students to engage in farm work and generate income out of their school attendance periods and over weekends.
Supported farmers in bringing improved seeds and agro chemicals from Addis Ababa avoiding travel and hotel expenses for the farmers. My intention was to buy mini truck to buy and transport inputs and agro chemicals from the factories and main suppliers using the truck and store in the farm to avail inputs at affordable price.
The PLC also aimed at distributing tree and fodder seedlings to the farmers, mobilize communities to plant trees on watersheds and reduce flood and accompanying erosion.
Introduce grafted fruit seedlings as agroforestry initiative.
It was funded with initiators own fund, retirement and termination benefits of main founder; was planning to secure bank loan to fully implement its plan, but demand for collateral impeded bank loan.
BLMM PLC also won 33100 USD organized by Ethiopian Innovation Center competed under Climate Smart Category
Now applying for donors If not able to to continue the government will take back the land.
About
the
organisation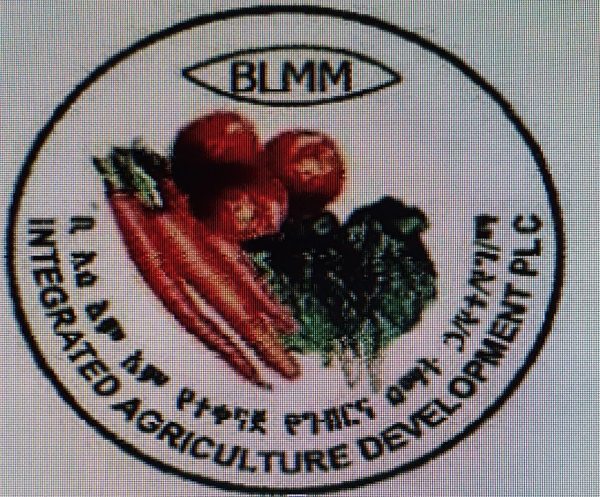 BLMM Integrated Agricultural Development PLC
BLMM integrated Agricultural Development PLC was established in 2013 with the aim of introducing improved production of different types of vegetables combined with small scale livestock production (fattening, dairy). It has a number and trade registration, and secured 22 hectares of irrigable land.
It started producing vegetables such as tomato, potato, onion, pepper, cabbage, garlic, etc., and the production proved to be high and encouraging. The farmland in our ownership is endowed with fertile soil and many perennial revivers that can be used for irrigation to enable at least 2 harvests in a year.
Employing innovative technologies, such as hydroponic/vertical farming, grafted fruit seedling production, etc., can be attained. Furthermore, strategic partnership has been developed with universities, and nearby agricultural research centers for technical advice and knowledge generation.
The farm was also selected to produce teff for export, but did not step into a level of exporting teff since the bank loan request demanded collateral.
The PLC also acquired 1000 square meter land in the adjacent district, and constructed a poultry house to step into growing chicken, and eventually establish a hatchery to recruit women and vulnerable small holders to serve as growers. Implementing this project will help in food security through climate smart agriculture practices and integrated approaches.