Education - Awareness-raising
Urban Education Development Construction of Boorama Intermediate Boarding School
Bilan is a non-political non-profit making and voluntary organization established for the interest of women development.The organization was founded by a group of S/land of bothge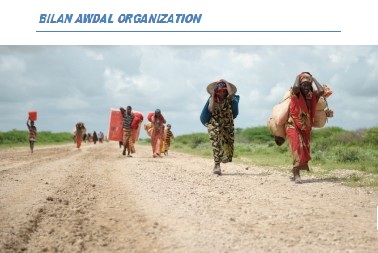 An initiative of Bilan Awdal Organisation Somalia
Overview of the project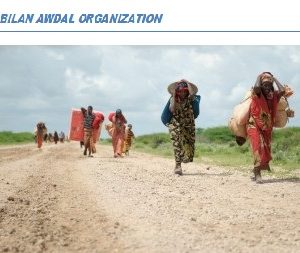 I.        Objectives of the Project
 The general objective of this project is to improve the living standard of Sool region community through the rehabilitation and extension of old former boarding intermediate school of Boorama.
Specifically, this project will aim to:
Create Education Information Center
Increase school – aged enrolment
Fight against illiteracy
Activities of the Project
The main activities involved in the project implementation are as follows;
1)    Rehabilitation Activities
Rehabilitation of 20 classrooms with the measures 12mx6m each
Rehabilitation of 1 compound building consisting of

Principle office
Two teacher rooms
One laboratory
Two stores
Two verandah

Rehabilitation of watchman room
Construction of 12 toilets
Construction of four water barks
2)    Extension Activity
Construction of school fence sized with 200mx130x2.2m

Reporting of mid narrative report
Completion report to concerned parts
Implementing strategy
To ensure the commitments in the project implementation Bilan Awdal Organziation (BAO) will have the overall responsibility to undertake the construction activities of the school, while the staff of the line ministry or other assigned personnel from government will have the pre-assessment and monitoring roles during the commencement and when it's over.
Project Background and Problem Analysis:
Since the Somaliland government declared that the Somali north regions are separated the rest part of the Somalia and nominated by itself as Somaliland republic, the Awdal Region which is the one of the east regions located the far eastern Conner and gateway border of Somalia as well as puntland administration remained politically un – contented, due to this all government structure were not administrated well but only existed as nomination.
All the public service was not functioned many positions from different thoughts arisen and political incidences taken were not high tension.
A year passed with no changes thus life was very terrible for the Awdal community and most of the population including optimists well doers to finally begin to welcome the complete administration of Somaliland in the Awdal region, in order to receive at least the basic social service (result of the Somaliland military seizing in Boorama the capital of region in 15, October 2007). Many verbal decisions were announced but former Somaliland Government of UDUB party use the regions as weapon for fighting the opposition parties of Kulmiye and UCID. Many people of the region were believing that something positive would come out, but to this day, nothing has changed.
Extension and rehabilitation of the former intermediate boarding school established by the British Protectorate which was one of the accommodation schools assigned to students from remote rural areas
21,09,2020 end 21,09,2021
AMOUD FOUNDATION AND AFRICA EDUCATION TRUST AND UNDP SOMALIA
About
the
organisation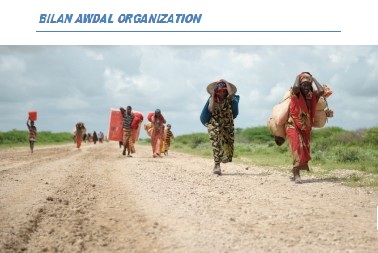 Bilan Awdal Organisation Somalia
Organization background
Bilan is a non-political non-profit making and voluntary organization established for the interest of women development founded in 2002.
The organization was founded by a group of S/land of both genders and commits itself to promote viable programs that mainly focus on female development so as to ensure gender empowerment educationally, socially and economically, however,
Bilan
Institutional structure illustrates various job organs as for welldefined and say itemized organizational management spectrum.
The organization is registered in the ministry of National Planning
& Coordination and state attorney general's office