Burkina Faso
Economic transition (sustainable supply-chains,circular economy, employment)
Sustainable housing - Building
Territorial planning and territorial management
Strengthening Municipal Waste Management in Four Secondary Towns in Burkina Faso
A project in cooperation with the cities of Châtelleraut, France and Kaya, Burkina Faso to improve waste management through the 1% waste scheme.

An initiative of the City of Châtellerault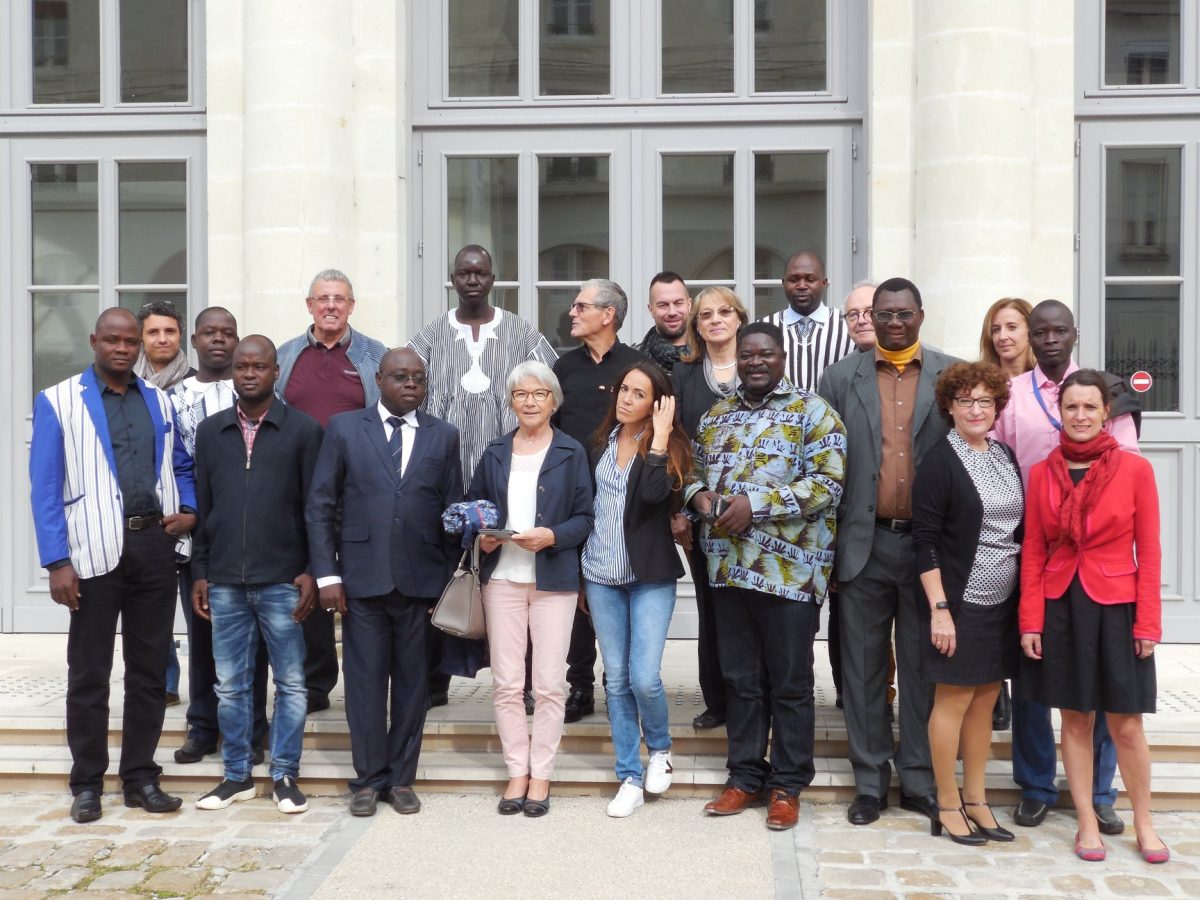 Overview of the project
The project aims to contribute to improving living conditions of populations experiencing accelerated urbanisation through better solid waste management with the aim of achieving Sustainable Development Goals (SDG) 11 and 13.
It is a continuation of the actions carried out in the various towns by the five local authorities of the New Aquitaine region in France, involved in cooperation actions with Burkina Faso in the field of waste:
City of Châtellerault in cooperation with Kaya, leader of the shared project;
Waste management unions SYDED 87 and Evolis 23 in partnership with Ziniaré;
Chauvigny twinned with Banfora; and
New Aquitaine region, in cooperation with the Central Plateau region for the town of Boussé.
The objectives both here and there are:
Reinforce municipal competencies and capacity for action;

Raise awareness of household waste management in the four towns in Burkina Faso to reduce the volume and eliminate the use of plastic bags;

Better organise the waste sector; and 

Raise awareness in New Aquitaine and throughout the world of the waste issues through the SDG prism.

Strengthening communal waste management in Burkina Faso.
The project will strengthen municipal project management by increasing the skills of agents and elected officials, through the exchange of experiences and the establishment of a favourable context for the construction of infrastructures.
Burkinabé and New Aquitaine citizens will be made aware of the challenges of waste management in the world and will change their behaviour.
Financing by the five local authorities of New Aquitaine, the four Burkinabe municipalities, co-financing from the French Ministry of Europe and Foreign Affairs through the Sustainable City in Africa call for projects, Grand Poitiers, the NGO Autre Terre, and the City of Herzogenaurach (German twin city of Châtellerault and Kaya).

the City of Châtellerault
The city of Châtellerault in France is in cooperation with the city of Kaya in Burkina Faso since 1976.
A
project
in
collaboration
/div>
Other partners / supporters
New Aquitaine Regional Council, SYDED 87, Evolis 23, Twin Cities Committee Chauvigny Banfora, and the municipalities of Boussé, Kaya, Ziniaré and Banfora.