Benin
Territorial planning and territorial management
Fifadji Swamp an Attractive Green Lung in Cotonou (PAMFi)
Association de Gestion Intégrée des Ressources / Association for Integrated Resource Management (AGIR) aims to preserve the biodiversity of wetlands while promoting ecotourism.
An initiative of Association de Gestion Intégrée des Ressources / Association for Integrated Resource Management (AGIR)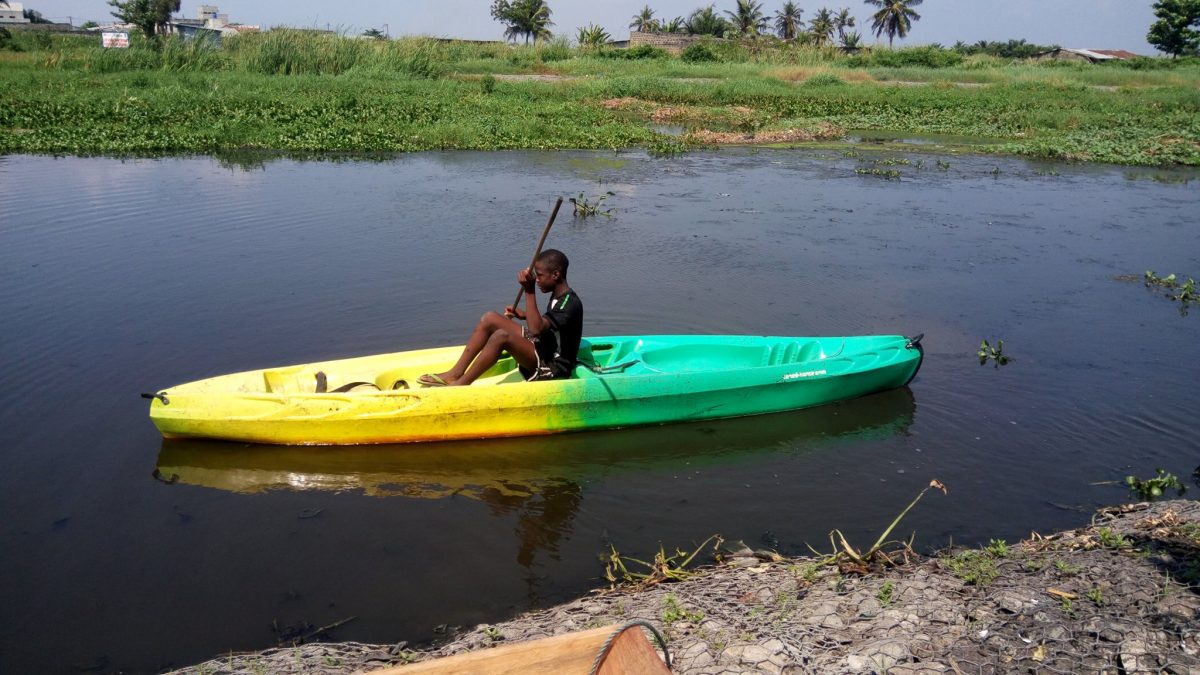 Overview of the project
The Fifadji swamp is one of the last refuges of biodiversity in the heart of the city of Cotonou, where the future of more than 672,000 inhabitants is currently at stake. This swamp belongs to the dense hydrographic network of Cotonou, consisting of Lake Nokoué, the Cotonou lagoon and the marshy extensions formed by the coastal cordons. The swamp currently covers 40 hectares of non-constructible areas and carries rainwater at an azimuth of 70° from Togbin to Lake Nokoué (eastern complex of the Ramsar 1018 site). The Fifadji swamp covers seven of Cotonou's thirteen districts, including the 6th, 7th, 8th, 9th, 10th, 11th and 13th.
Despite human influence linked to the anarchic extension of the city, the Fifadji marsh remains home to an extraordinary biodiversity of aquatic flora and fauna. It is nothing if not original, a refuge whose conservation and management will bring renewed interest in green employment and self-sustaining development of Benin's largest metropolis.
For these reasons, the project aims to put an end to the proliferation of harmful human activities, such as the dumping of waste, open defecation, extension and filling of improvised dumps, etc., which dangerously compromises the survival of this ecosystem in the heart of the city. Since January 2017, actions have made it possible to mobilise local residents for the preservation and restoration of the remaining biodiversity dependent on the Fifadji marshland. References have been made to:
Mobilise citizens to organise, in a participative manner, the establishment of infrastructure to enhance the ecotourism potential of the site.
Clean-up of the swamp and implementation of a  system for recycling and transforming waste found in the lake by building methanation and composting units.
Develop a 5 km long sporting, educational and cultural walkway with a footbridge system harmoniously integrating plant species of heritage interest that are currently in danger of disappearing in the Cotonou area.
Develop an ecotourism water circuit that protects the natural habitat of water hens (typha or bulrush islands), floating cage fish production, and promotion of local products.
Develop rest, leisure and relaxation areas on floating docks to remove the marsh from wild primitiveness.
The site will be managed with a vision of circular eco-energy creating energy autonomy. The project will have the merit of turning the Fifadji swamp into an attractive green lung, where nature will gradually regain its rights in the city for the benefit of urban communities and West African tourists.
Transform the Fifadji swap into a centre for the preservation of biodiversity heritage and an ecotourism attraction providing sustainable green jobs and profits for the city.
Floristic inventory – 24 plant species arranged in 15 families (APG IV)
Fauna inventory – 7 reptiles, 6 birds, 3 species of fish, 3 amphibians, 2 crustaceans and a diversity of insects
Citizen mobilisation – 40 local residents and 10 multi-stakeholder executives have been mobilised
Pilot infrastructures establishment – Installation of a floating dock, a floating cage, and fish regeneration and habitat conservation units for waterfowl
Modelling the number of green jobs – 20 to 25 green jobs per hectare, i.e. at least 800 green jobs for 40 hectares of space developed during the pilot phase
Communication and internationalisation – Cotonou Town Hall, Ministry of the Living Environment and Sustainable Development, Cotonou Prefecture, FASPEF (Benin), and ISFADA (France)
Improved the living environment in the targeted pilot areas (approximately 2 hectares subtracted from rubbish and wild primitiveness).
Changed urban communities' vision and improved local residents' perception regarding urban wetlands.
Hope regained for young graduates seeking employment.
Citizen participation through collection of small financial contributions on social networks and direct contact with resource persons and volunteers.
Association de Gestion Intégrée des Ressources / Association for Integrated Resource Management (AGIR)
The Association de Gestion Intégrée des Ressources / Association for Integrated Resource Management (AGIR) was created in 2014 to:
Support the commitment and participation of local communities in long-term conservation.
Work towards the integration of local resources and heritage in the process of local development.
Design and implement research programmes on biodiversity, enhancement of living organisms, and improvement of the living environment.
Mobilisation of citizens in a melting pot of exchange and action in the service of the environment which hosts us in a partnership approach that guarantees the sustainability of our actions.
The mission of AGIR is to enable science to be at the service of citizens so that immediately available natural resources in each terroir can be identified and properly valued allowing human communities to benefit from them for as long as possible. The strategy of citizen mobilisation and engagement creates a synergy favourable to a form of conservation and management lasting as long as the communities subsist.
A
project
in
collaboration
/div>