Gîtes Bon Air bioclimatiques
This project "Gîtes Bon Air" makes accessibility, comfort and sustainable development all come together through the creation of eco-friendly chalets made out of wood. This Sustainable Tourism initiative is located in Cantal at St Flour.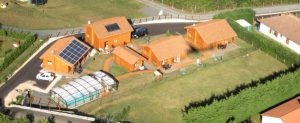 An initiative of Gîtes Bon Air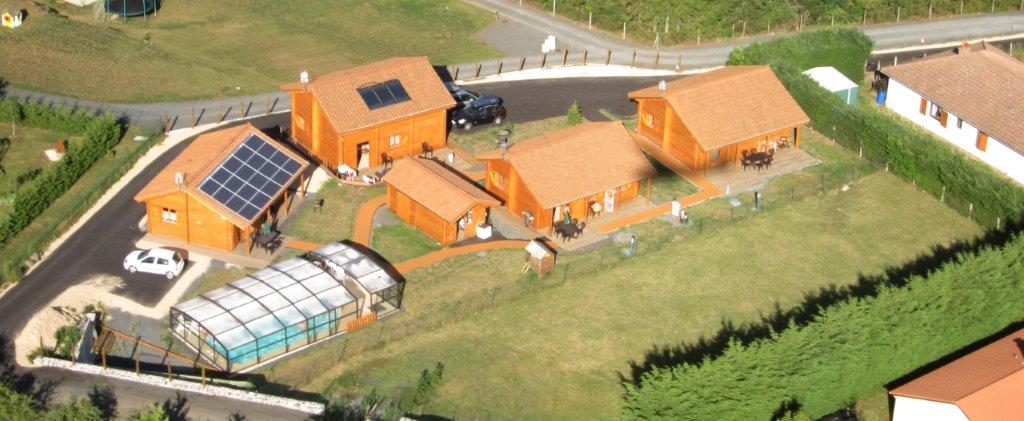 Overview of the project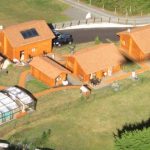 This is an eco-design and eco-construction project that created 4 wooden chalets that all come from organic sources and that all have a bioclimatic design. In order to create and maintain this eco-accommodation, only renewable energy is used to power the chalets.
The energies that power the chalets are:
photovoltaic energy
geothermal energy
solar boilers
ground-couples heat exchanger
solarium
solar shower for the pool (28°C minimum from May to November)
rain water used for WC
compost
recycling
reusing glass bottles (circular economy)
installing 6 recharging stations (collaboration with Tesla)
Also, all chalets are accessible for people with disabilities.
To offer a paradisiac holiday spot in harmony with nature and the environment.
The Photovoltaic energy produced thanks to one installation on one of the roofs of the chalets provides the equivalent of 80% of just the electricity energy consumption.
No waste after construction. Only clean energy is used (no gas, fuel nor wood).
50% loans, 32% public financial assistance, 18% self-financing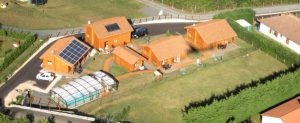 Gîtes Bon Air
Sustainable tourism initiative in France.
The organisation offers touristic accommodation with free management (35 beds) in 4 different chalets.
The gites use only the Natural energy surrounding them to function (the Sun, water, the heat from the ground…) and are a real example of how it's possible to benefit from these natural resources in a sustainable way.