Education - Awareness-raising
Strengthening the environment-clubs capacities in schools
This awareness campaign project was set up by the Togo-based association "Plan Sud", which aims to inspire and educate young students on the importance of environmental and climate related issues, in particular thanks to caravanes and environment clubs that have been running since 2010.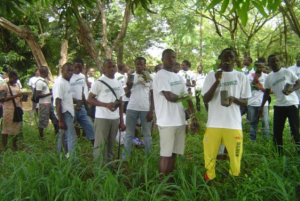 An initiative of PLAN SUD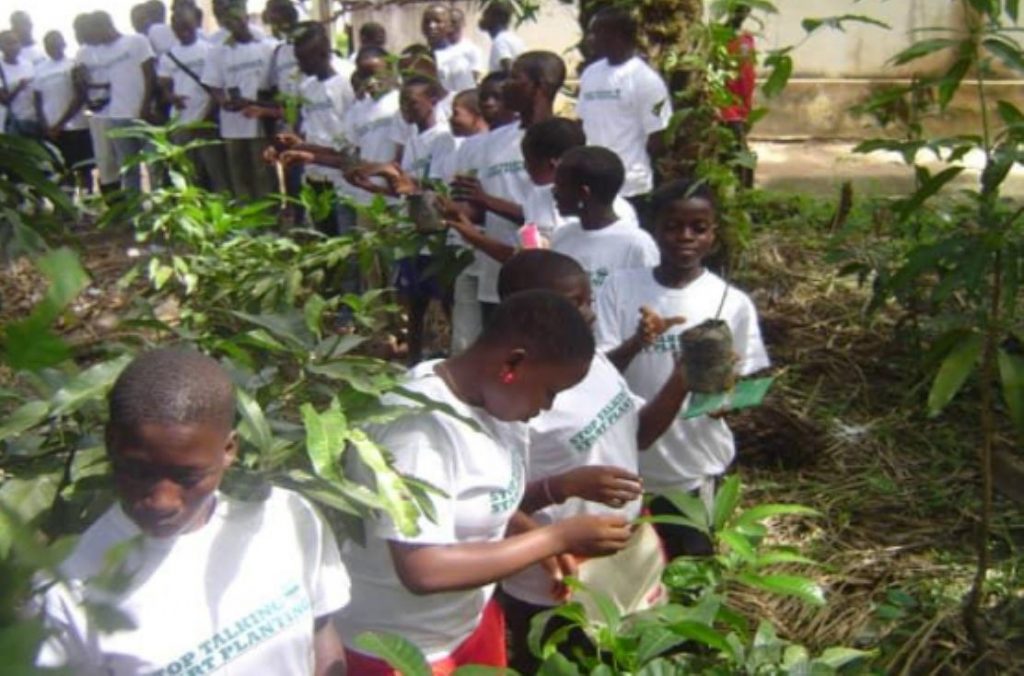 Overview of the project
Since 2010, the organisation set up caravans and environment-clubs with the aim to raise pupils' awareness from schools in Togo on environment and climate-related issues.
The people in charge on the environment clubs go to trainings and train other on:
climate change issues
strategies and behaviors to adopt to mitigate the impacts of climate change.
In 2017, « PLAN SUD-KPALIME » signed a partnership to strengthen the environment clubs' capacities in various domains – such as environment protection – with the help of the France-based NGO « PLANETE URGENCE ».
More specifically, the aim is to organise "paid leave" during which the environment clubs got through trainings and therefore strengthen their capacities in the domain of environmental protection. In this context, two missions have been led and organised for reinforcing the ambassador's capacities in terms of environmental education.
In August 2017, a mission was organised with the aim to strengthen the environment-club ambassador's capacities in Lycée de Tové. This mission was put into effect by two French volunteers Franck Salgues et Laetitia Leonard.
To increase moderating capacities of the environment clubs (on climate change)
Feasibility study, diagnosis
To have a generation of young people that master climate change-related issues and are capable of developing strategies for changing behaviors.
Behavior change by integrating environmental related problems into daily life.
About
the
organisation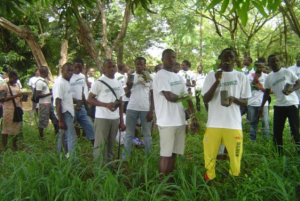 PLAN SUD
PLAN SUD is a non profit organisation specialised in development and support in Togo. It was created in 2000 and its headquarters are at Sokodé. The association also has two independent and autonomous branches in Kpalimé and Kara.
The Kpalimé based has been named "PLAN-SUD KPALIME" and was created in 2010 with the main objective of protecting the environment and battling climate change. The branch also focuses on the education sector for schools in particular and has set up "environment clubs" since 2012.
The "environment-clubs" have one mission: to raise pupils' awareness on eco-citizen practices and to urge them to make their schools more eco-friendly. They are also responsible for disseminating an important climate and environment-related issue within their different social circles: family, pairs, friends, school…