Sustainable housing - Building
Improving the energy efficiency and thermal comfort of school buildings in Midelt Province
Set up in 1976, Geres is an international development NGO which defends the cause of Climate Solidarity. It works to improve the living conditions of the poorest and tackle climate change and its importations.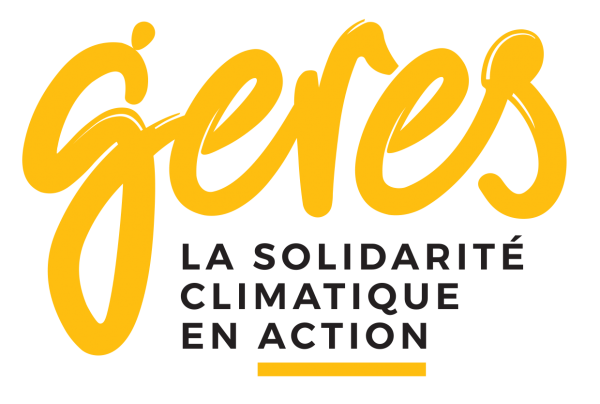 An initiative of Geres
Overview of the project
Midelt is a mainly rural province located at an altitude of more than 1500 m, straddling the Middle and High Atlas mountains in Morocco, where winters are harsh and snowfalls frequent despite the Mediterranean climate. Buildings are very often not designed to ensure thermal comfort.
The study conducted on heating and thermal comfort conditions in schools in the province revealed the need to work on the energy performance of these public educational buildings (thermal insulation, bioclimatic techniques, etc.) to improve the learning environment of schoolchildren. 4°C is the lowest temperature recorded on winter mornings in some classrooms of Midelt schools. The state of these schools is a drain on the budgets of the institutions as well as the parents, who sometimes offer some resources to help purchase fuel to heat these thermal sieves.
This project promotes a territorial approach involving all the actors of the territory to conduct the following actions:
– Construction and energy retrofit: identification of at least 6 schools. Preliminary studies (audits of existing construction, thermal simulation, choice of materials, etc.), works and monitoring of results (monitoring of energy consumption and cost, and measurement of thermal comfort)
– Structuring of the sustainable buildings sector: support and training for building professionals, proposal of a financing strategy and alliances with technical and financial partners
– Awareness-raising and capacity building of territorial actors to integrate climate-energy issues into their actions. Support for the implementation of existing political and regulatory mechanisms in line with national guidelines (climate commitments, energy and education policies, etc.)
– Awareness and advocacy among the population and public authorities with the capacity-building of local associations
– Capitalization of lessons learned from the project with local stakeholders and promotion of actions at regional and national levels
To help reduce the carbon footprint and boost the climate resilience of Midelt Province.
Projected results :
150 schoolchildren and teaching staff enjoy greater thermal comfort
 30 elected representatives and institutions' technical staff, along with seven local associations, have enhanced their capacity to tackle energy and climate issues
  600 schoolchildren, teachers and parents are more aware of energy and climate issues
  5 SMEs, artisans and/or entrepreneurs receive support in structuring a package of sustainable energy services
Main results in early 2021:
Understanding of the national and local context, inventory
Site selection criteria
Temperature / relative humidity monitoring in several classes (winter 2020-2021 monitoring)
Preparation of tools and materials to raise awareness of users
Launch of technical studies for 2021 constructions
Projected impacts:
Environmental: Less firewood, Improvement of the territory's carbon footprint, Raising awareness among stakeholders on the climate impact of their activity
Economic: Lower energy costs, Qualified and sustainable local jobs in the energy and sustainable construction sector, Development of a local economic sector of materials for sustainable buildings
Social: In classrooms, less time spent managing the stove and warming up, better attention and concentration ; Reduction of indoor air pollution for the health of students and teachers ; Less absenteeism in class and school dropout
French Development Agency
About
the
organisation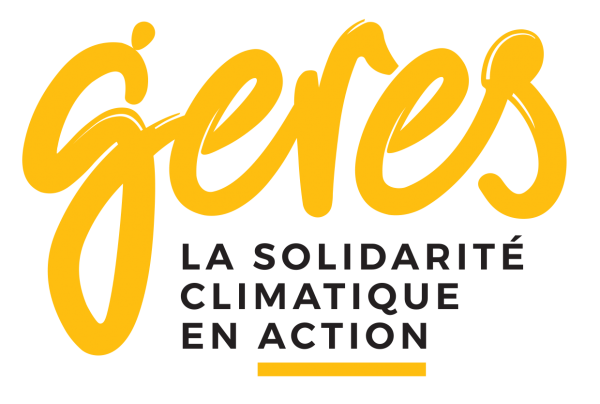 Geres
Set up in 1976, Geres is an international development NGO which defends the cause of Climate Solidarity.
It works to improve the living conditions of the poorest and tackle climate change and its impacts.
As a grassroots actor, the energy transition is a major lever in all its actions. In order to drive societal change, Geres promotes the development and dissemination of innovative and local energy solutions, supports climate-energy policies and actions and encourages everyone to commit to Climate Solidarity by taking action to reduce its carbon footprint and supporting vulnerable populations.
A
project
in
collaboration