France
Economic transition (sustainable supply-chains,circular economy, employment)
Education - Awareness-raising
"Les Autres Possibles", a carto-graphic magazine
This project aims to offer solution-based journalism with local and quality solutions on societal topics.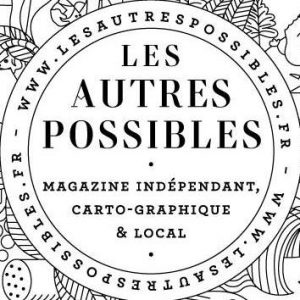 An initiative of Les Amis du MAP - Les Autres Possibles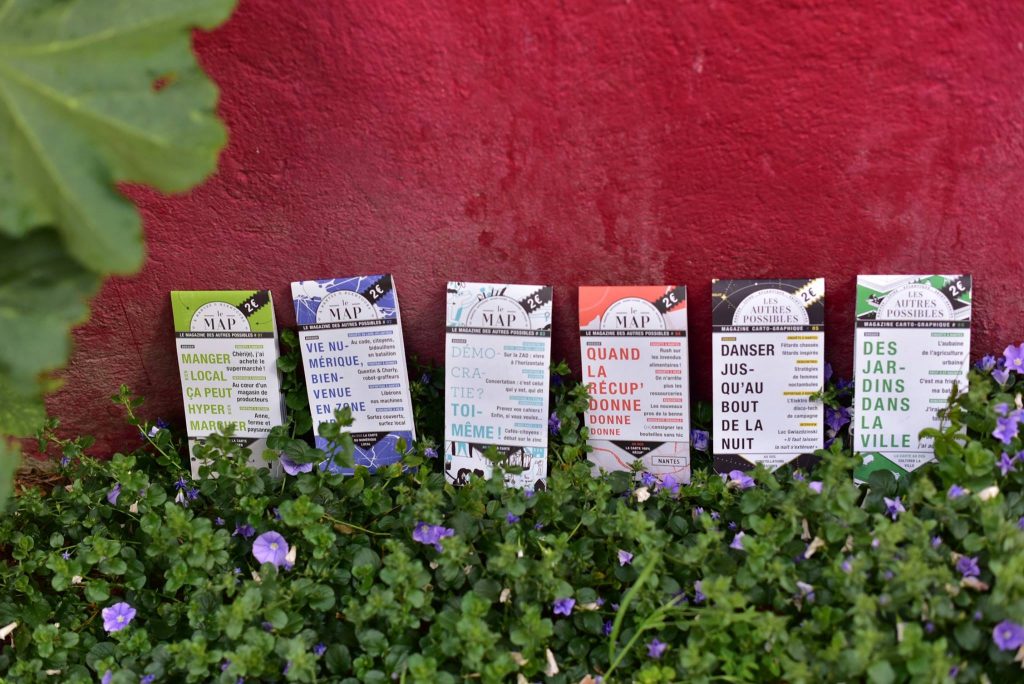 Overview of the project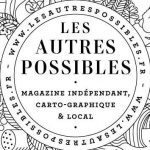 Les Autres Possibles is a journalistic and  artistic gamble : to offer a solution-based, local, challenging, responsible and independent journalism.
Each issue concentrates solely on one societal topic (healthy eating biodiversity, waste, sexuality, migratory flow…) and questions the existing or non-existing solutions and innovations in Loire-Atlantique region: associations, collectives, researchers, companies…)
The magazine's format is quite distinctive: it unfolds just like a road map/
On the front, the magazine presents 4 feature articles written by professional journalists,
On the other side, their is a cartography created jointly with a local artist
For the work's substance, the team behind the magazine hopes to bring back people's desire to read printed media, accompany transitions, give concrete ides to readers on local actions and even convince skeptical people.
The style of the magazine aims to bring together journalism and art in order to create a beautiful, attractive and quality object (printed locally on recycled paper with plant-based ink.
In order to create a magazine that not only respects its readers but also the people behind it, the organisation pays everyone involved: the established team, freelance journalists, independent artists… Also, they are currently developing an educational workshop on media for different audiences, with the magazine as support as it goes in with the association global mission: to inform and raise awareness on local current transitions, citizen action and independent journalism.
Offering solution-based journalism with local and quality solutions on societal topics.
18 issues were published by the end of 2018 with around 4,000 readers per issue, over 400 subscribers and around 120 outlets in Loire-Atlantique for buying the magazine. The party organised for the association's first birthday (concerts and exhibition) brought together over 700 people in Nantes.
Our readers salute our week as well as our partners. The magazine is renowned in the area.
The launch of the magazine was financed by personal funds, subsidiaries and a crowdfunding campaign. Today, funding comes 1/3 subsidiaries, 1/3 from magazine sales and, 1/3 from complementary activities.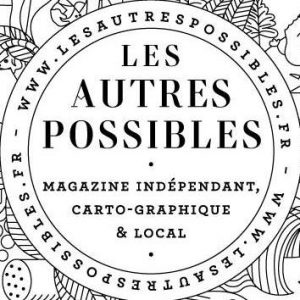 Les Amis du MAP - Les Autres Possibles
This association aims to promote social and inclusive initiatives as well as local alternatives or social innovation.
The association is also in charge of editing the Les Autres Possibles magazine and has put in place educational workshops on media.