Biodiversity - Forest - Land uses
Promotion of Fodder Crops as an Alternative to Address the Lack of Pasture Due to Recurrent Drought
Through this project, Oxfam Mauritania is promoting the introduction of fodder crops in order to combat the harmful effects of overgrazing on the environment.
An initiative of Oxfam in Mauritania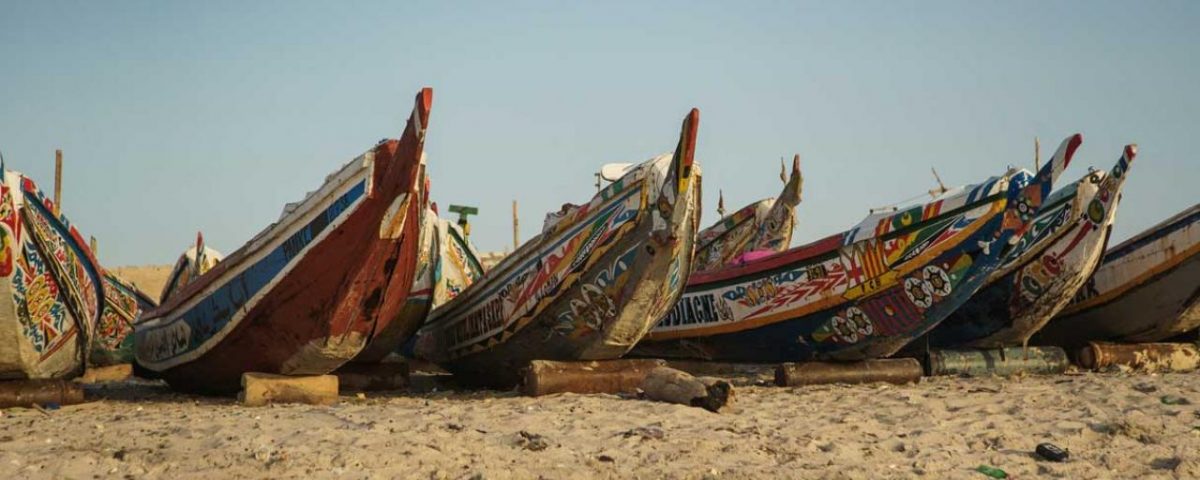 Overview of the project
Imported from Latin America, maralfalfa is a fodder plant, abundantly productive, very nutritious and highly prized by ruminants. Exuberant and generous, it thrives in all dry and wet soils and adapts well to different climate types, particularly Sahelian and desert.
With just one watering in the wet season and two in the dry season, maralfalfa requires little effort, saving water resources. Capable of growing up to five meters high, it can produce 500 tons per hectare. This perennial plant species, which can live and provide fodder for over a dozen years, is a valuable solution to the lack of grazing in arid areas.
A rich, highly palatable legume with good feed and seed yield, fodder cowpea is a solution for improving the nutritional state of people and animals. Highly resistant to drought, fodder cowpea has positively changed lifestyles since well-fed animals have better milk production; there has also been an improvement in the growth of young livestock that were stunted due to undernourishment.
In addition, the economic benefits from marketing green fodder to order and the leaves for the preparation of a Haako dish for human consumption brings in a significant amount of revenue. "Our only regret is that we did not embrace this fodder cultivation activity earlier," one Brakna farmer testified.
The first experiments began in 2012 with the great drought that affected the Sahel countries, including Mauritania. Today, several regional programmes (PRAPS, RIMRAP, etc) are in the process of scaling up the initiative.
Promote the introduction of fodder crops with a view of reducing the adverse effects of overgrazing on the environment and the costs of supplementing livestock by vulnerable households.
More than 600 hectares (ha) have been developed from 2012 to 2018. The results are as follows:
Maralfalfa

Yield of 300 to 350 tons/ha per year
Average income of 6,500 euros per year

Cowpea

Yield of 70 tons/ha for green or 14 tons for dry cowpea
Average income of 4,500 euros (fodder + seeds) per year
Among the qualitative results, we can cite the following:
Improvement of the nutritional state of people and animals (availability of fodder and milk) during the lean season;
Increased income and purchasing power of producers;
Protection of the environment by reducing overloads on the vegetation cover and restoring the soil;
Reduction in the cost of animal supplements during the lean season;
Limiting transhumance;
Reduction of conflicts between herders and farmers;
Integration of agriculture and animal husbandry; and
Influence of the State and the private sector through capitalisation of this initiative.
This project is funded under various programmes by the Spanish Cooperation Agency (AECID).
About
the
organisation
Oxfam in Mauritania
Oxfam is an international confederation of 19 organisations working together with partners and local communities in more than 90 countries.
Our vision is of a just and poverty-free world in which all men and women are considered and treated as equals, can fully exercise their rights, and influence decisions that affect their lives. We aim to contribute to the development of lasting solutions to the injustice of poverty. We combine rights-based sustainable development programmes, awareness-raising and mobilisation campaigns, advocacy, and humanitarian assistance in the event of natural disasters and armed conflicts. We address the structural causes of the injustice of poverty and work with partners and allies at local and global levels.
For more than 10 years, Oxfam has been engaged in the issue of climate change, particularly its human face and impacts, and relies on a network of nearly 140 experts and practitioners within the organisation. To this end, we:
Support marginalised people to influence power and defend their rights;
Hold governments, businesses and financial institutions accountable;
Make governance systems more inclusive and participatory;
Advocate for financing that supports adaptation and mitigation measures;
Develop consideration and action through research and engagement; and
Work in partnership to mobilise citizen engagement.
A
project
in
collaboration
Association Mauritanienne pour l'Auto-Développement / Mauritanian Association for Self-Development

Non-Governmental Organisation

Association des Producteurs de Lait et Viande / Association of Milk and Meat Producers

Farmer Organisation