Biodiversity - Forest - Land uses
Economic transition (sustainable supply-chains,circular economy, employment)
Trees as a Support for the Local Economy
Created in June 1999, Mali-Folkecenter Nyetaa is a Malian NGO whose mission is to "Transform existing potentialities into opportunities for development."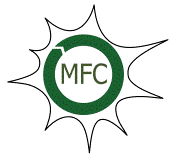 An initiative of Mali-Folkecenter Nyetaa
Overview of the project
The project consists of protecting the "Bougouni Yanfolila" reserve. Nearly 200 thousand hectares, it is one of the rare forests existing in Mali.
Mali-Folkecenter Nyetaa is developing income-generating activities for the populations around the forest, in order to stop wood-cutting. They are supported in transforming and valorising forest products.
These actions will ensure that the same populations will participate in the protection of the forests.
Protection of forests through the sound exploitation of forest products, their processing and valorisation.
This project is funded by the Norwegian Embassy in Mali.
About
the
organisation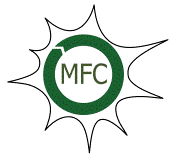 Mali-Folkecenter Nyetaa
The Mali-folkecenter Nyetaa is a Malian NGO created in June 1999. Its mission is to "Transform the existing potential into an opportunity for sustainable socio-economic development in Mali and the Sahel." The NGO's vision is to ensure a better living environment for Malians through the diversification of economic activities to contribute to the emergence of proud citizens, capable of making innovation and entrepreneurship pillars of sustainable economic development in Mali, by bringing people, especially young people and women, to trust each other and take initiatives to be more resilient.
Strategic objectives:
Innovate access to energy services to diversity economic activities.
Produce, manage, and share knowledge on sustainable development to advise, plan, and implement actions for the social well-being of 75% of the rural population in Mali and the Sahel.
To create a dynamic of active citizen monitoring capable of influencing policies and programmes on climate and the environment.