Economic transition (sustainable supply-chains,circular economy, employment)
Education - Awareness-raising
Sustainable housing - Building
Local inter-company cooperation
Ruptur is an association with a public interest objective, which aims to make an environmental and inclusive transition in the economy. Ruptur has over 150 members in the region of Pays de la Loire.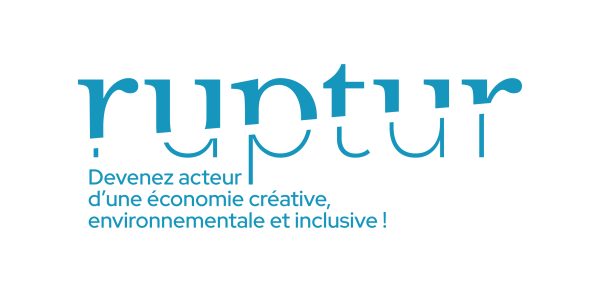 An initiative of RUPTUR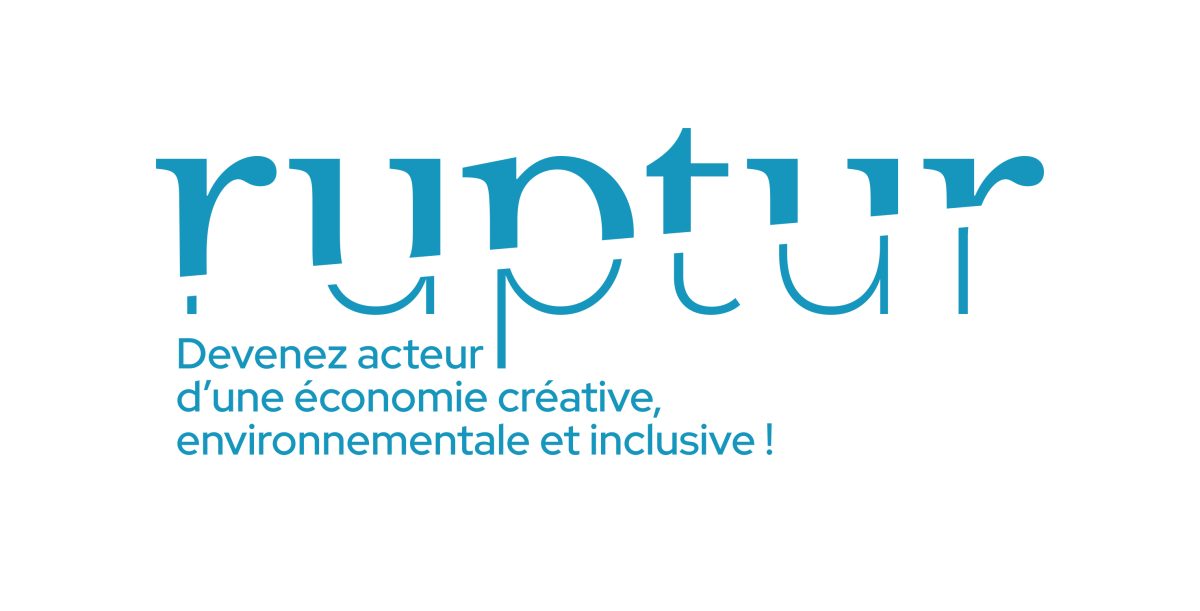 Overview of the project
For the past 4 years, Ruptur has been bringing together economic actors in the Pays de la Loire region to concretely work together on the environmental transition of their business models.
The aim is to respect planetary limits and develop a resilient local environment by using the ecological transition as an opportunity rather than a constraint. Thus, based on the three pillars of Inspire, Make and Transfer, Ruptur offers its members and beyond a series of creative workshops, working groups, and feedback on the initiatives carried out by its members, in order to develop the entire local economic ecosystem.
The initiatives focus on 8 areas representing the major challenges of the ecological transition for companies and business sectors:
Responsible purchasing and supply
Construction/deconstruction: zero waste objective
Plastics
Sustainable food
Digital restraint
Mobility
Triple equity accounting
Economic zones of tomorrow
Each project is addressed individually, but also cross-sectorally in order to benefit from the experience of other actors, sectors of activity and experiences in each territory.
Getting companies, institutions and schools to work together to make the ecological transition of the economy.
14/02/2018 - project still in progress
In 4 years, Ruptur has gone from 90 to 150 members involved in the project.
On each of our sites, we measure the direct results of the experiments carried out but do not yet have access to the replications carried out by the other members.
Also, on our site in the economic zone of tomorrow, we have avoided the landfilling and manufacturing of more than 10 tons of polystyrene in 18 months. On the public works site, the last experiment allowed the reuse of more than 60t of rubble, the saving of 350t of CO2 and the movement of 900 trucks.
On the digital site, more than 400 pieces of computer equipment were reused in a few months.
We have also certified 7 exemplary projects in waste/resource reuse, sustainable mobility, deposits, textiles, etc.
Ruptur has created a local dynamic where companies work together to find the best solutions for the ecological transition of their spaces, their sector of activity and their own company.
This is being done by limiting their ecological footprint, that of their suppliers, their products/services and their customers, by inspiring each other through feedback from each site, by working together to find the best solutions for each theme in the Ruptur working groups, and by disseminating the results in thematic guides.
The project is mainly financed by the subscriptions of the member companies. It is also supported by the French Environment and Energy Management Agency (ADEME), the Pays de la Loire region and other local authorities in the region.
About
the
organisation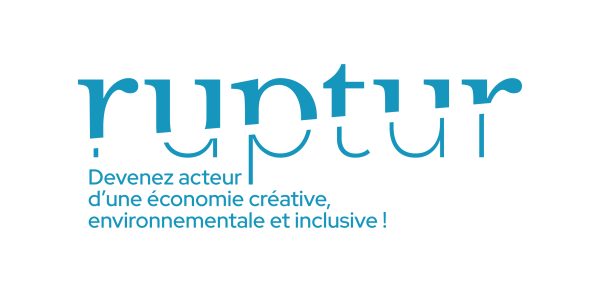 RUPTUR
Ruptur est une association à mission d'intérêt général ayant pour ambition de faire la transition environnementale et inclusive de l'économie.
Ruptur rassemble plus de 150 adhérents en Pays de la Loire qui travaillent en coopération territoriale sur 8 chantiers : Achats responsables, plastique, Zones d'activités de demain, alimentation, numérique, BTP, mobilité et comptabilité en triple capital.
Ruptur propose aussi un label gratuit pour inspirer et mettre en avant les initiatives remarquables et compatibles avec le monde de demain.
Enfin Ruptur travaille avec les écoles – de la primaire aux Grandes Ecoles – pour transmettre aux jeunes générations, les clés de penser autrement.
Other partners / supporters
The whole project is collaborative, inter-company, inter-generational, inter-responsible, etc.