Education - Awareness-raising
Green Ambassadors Project
Project in Ivory Coast aiming to raise awareness and educate a maximum of youth on environmental issues as well as sustainable development.
An initiative of NGO Page Verte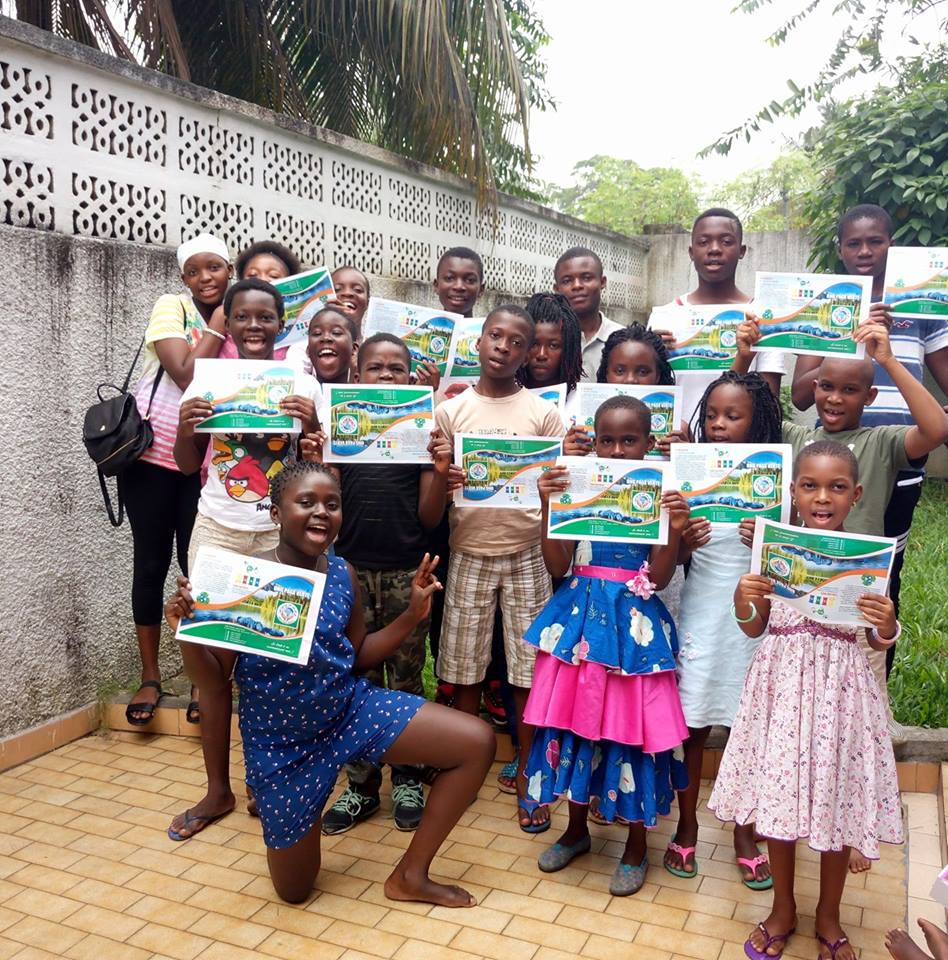 Overview of the project
GREEN AMBASSADOR'S
, is an educational initiative aimed at children aged 5 to 17  years old, the goal being to educate global citizens. Children are the future of a population. Recognizing a children's right to a healthy environment means insuring life on Earth. A Green Ambassador has ecological values and is trained to understand world issues. He informs people around him on eco-citizenship and transforms behaviors as much as he can. He is a key actor for the green transition as well as inclusive and participatory management of the environment. During workshops, the Green Ambassador must used his or hers creativy to attempt to save the planet against climate threats.
A Green ambassador's main objectif is:
to develop concret actions that value eco-citizens for protecting world heritage: the environment.
The global objective the Green Ambassador project is:
to put into place Education on environmental issues an sustainable development in public and private schools in Ivory Coast in order to improve children's knowledge and attitudes concerning environmental problems
to lay out the foundations of wise behaviors
to have a significant effect on parents and local communities' behaviors too
To be even more specific, this project aims to:
Create Environment Clubs in order to promote eco-education in schools
Organise "awareness caravans" to put adults and children directly in contact with nature and biodiversity in urban areas like in rural aareas, all in a positive and attractive way
Organise a national inter-school competition called "Eco-Genies"
Create a theater group
Organise workshops, seminars and conferences on climate change in order to empower the Green Ambassadors
Transforming the World of tomorrow for children and by children.
About
the
organisation
The NGO Page Verte provides multiple trainings for children on subjects related to the environment and sustainable development. The NGO wants to integrate these subjects into the African curriculum and has already set up recycling in households. The NGO's main mission is to get youth involved from a young age in environmental protection and sustainable development in order to change their minds on these subjects.